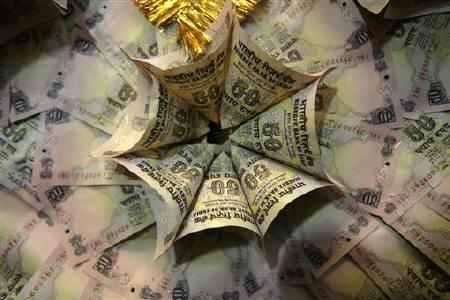 Think tank NCAER on Friday said the country's growth rate is likely to be 5.9 per cent, a tad lower than its previous forecast due to slowdown in key manufacturing and services sectors.
"India's growth prospect for the current fiscal does not look encouraging as growth has been slowing down across all the broad sectors ... (our) assessment places the overall GDP growth ... at 5.9 per cent in 2012-13," the institute said in its quarterly review of the economy.
The latest growth projection is 0.5 per cent lower than its forecast in July. NCAER said that this decline in growth assessment has come across all sectors, especially industry and services.
The lowering of growth forecast comes on the back of a similar move by the Reserve Bank of India (RBI). Last month, the RBI sharply lowered economic growth projection for the fiscal to 5.8 per cent from 6.5 per cent.
The latest forecasts of GDP growth by various agencies, including IMF and ADB, are in the range of 5.6-6.7 per cent.
On new reform measures announced by government, NCAER said although they may improve the economic outlook in second half of the year, "the significant slowdown of investment in the first half would keep the overall GDP growth lower".
The measures include, diesel price hike, capping supply of subsidised LPG cylinders and liberalisation in FDI policy.
On price rise, NCAER said the Wholesale Price Index (WPI) based inflation is expected to remain high in the fiscal at 7.4 per cent due to increase of domestic oil prices.
The growth rate of exports is estimated at 7 per cent, lower than July forecast of 17.2 per cent. On Current Account Deficit (CAD), NCAER said is estimated to remain at 3 per cent of GDP.