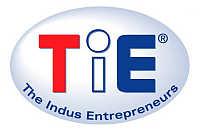 TiE Entrepreneurial Summit is the largest gathering for entrepreneurs in Asia. A pan-India conference, TES is jointly hosted by the Mumbai, Delhi-NCR and Bangalore TiE chapters. TiE Mumbai will host the seventh TES in Mumbai on December 20-21, 2012 at Bombay Exhibition Centre in Goregaon (E), Mumbai.
TES aims to assist existing and aspiring entrepreneurs of today in finding solutions to common challenges. It also provides a platform for engagement with India's leading entrepreneurs and icons though a highly interactive sessions.
Last year the event saw more than 1,500 participants and this year the summit will host more than 2,000 participants.
Speaking on this occasion, Kanchan Kumar, Executive Director at TiE Mumbai, said: "This year we have adopted 'Dancing in the rain' theme, which has been derived from Vivian Greene's quote 'Why wait for the storm to pass when you can dance in the rain'. While we are all experiencing a global economic slowdown, there are some entrepreneurs who are not just 'surviving', but 'growing' in these tough times. TES 2012 will focus on recognising and celebrating such enterprising individuals."
The two-day
event will see a host of eminent speakers sharing their stories and valuable insights on entrepreneurship.
A few of the confirmed speakers for TES 2012 are Harsh Mariwala (Marico), Sunil Munjal (Hero), Ronnie Screwvala (UTV), VSS Mani (Just Dial), Phanindra Sama (Redbus) and many more.
This year, TES is focusing on three tracks, viz technology, consumer and healthcare. You may expect to see some leading and upcoming companies from these sectors take the stage and share their entrepreneurial journeys with assembled delegates.
TES is focused on educational, mentoring, inspirational and networking programmes. The summit is for growing entrepreneurs, small and medium business owners, enterprising students and professionals. Along with that, TiE summit will also host banks and venture investors looking at funding companies through debt and equity through TiE Investor Forum.
In Smashup Chambers, a few of the hottest startup entrepreneurs in the country who have quite the rockstar following will share the lounge with delegates and share their startup secrets and more. In short, TES is a must attend for entrepreneurs and all those who are part of the ecosystem.