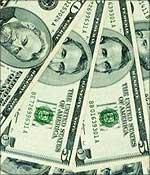 An inter-ministerial panel is likely to meet next week to discuss the feedback received from different stakeholders on a government discussion paper for opening up multi-brand retail to foreign investment.
"A draft report on the stakeholders' feedback on the issue has been prepared by the Consumer Affairs Ministry and it will be discussed at the meeting of the inter-ministerial committee next week," a senior government official told PTI.
He said the question before the committee would be on how to balance the interest of small kirana shops while allowing global retailers to enter the country.
A large number of associations of small grocery shops have opposed foreign direct investment in multi-brand.
On the other hand, industry associations like Confederation of Indian Industry and Federation of Indian Chambers of Commerce and Industry have supported liberalisation in the sector, subject to certain conditions like capping the level of foreign investment and securing a commitment from the overseas player to establishing back-end supply chains.
A total of 230-odd stakeholders -- both big and small players -- have responded
to the discussion paper floated by the Department of Industrial Policy and Promotion in July.
The outcome of the meeting of officers from six ministries will help in the formation of a Cabinet note on the proposal to allow FDI in the multi-brand retail sector.
The inter-ministerial committee has representation from the department of industrial policy and promotion, department of commerce, department of economic affairs, agriculture ministry and ministry of micro, small and medium enterprises.
At present, FDI up to 51 per cent is allowed in single- brand retail format while 100 per cent is permitted in the wholesale cash-and carry business.
The Consumer Affairs Ministry has recommended allowing up to 49 per cent FDI in multi-brand retail.
The discussion paper had favoured opening of the sector, subject to creation of back-end logistics by the foreign retail stores.