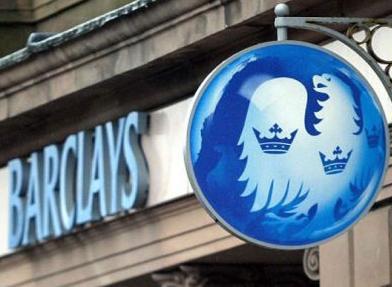 Moody's on Thursday lowered the credit rating outlook of Barclays to negative from stable amid uncertainty following the resignations of its top three executives over the inter-bank interest rate rigging scandal.

In a span of two days this week, Barclays saw the resignations of Barclays chief executive officer Bob Diamond, chairman Marcus Agius and chief operating officer Jerry del Missier.

Global rating agency Moody's said the decision to change the outlook on 'Barclays's C-/ baa2 standalone rating to negative from stable' reflects concerns over resignations of seniors and the consequent uncertainty surrounding the firm's direction, which are negative for bondholders.

'C-/ baa2' is standalone bank financial strength rating.

"Specifically, the shareholder and political pressures on Barclays. . . could lead to broader pressure on the bank to shift its business model away from investment banking and reform perceived failures in its business culture.

"Although
this could have potentially positive implications over the longer term, the uncertainty surrounding such a change in direction is credit negative in the short term," Moody's Investors Service said in a statement.
British banking major Barclays is in the eye of a storm over allegations of making attempts to manipulate Libor and Euribor rates, the global benchmark inter-bank lending rates.
According to Moody's, the exit of three senior executives could pose challenges for Barclays in finding replacements.
It would be challenging to find a CEO who has the credibility and ability to swiftly address weaknesses that the Libor incident revealed and stakeholders' perceptions of the investment bank, the rating agency noted.
However, Moody's also pointed out that these concerns are mitigated to some extent by Barclays's broad and strong management team.
Last week, Barclays agreed to pay 290 million pounds worth penalties to the US and the UK authorities towards settling charges related to the interest rate manipulation issues.