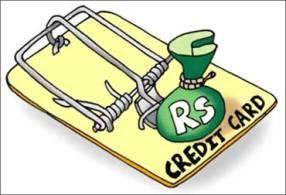 The SFIO probe ordered by the government into illegal money-pooling activities of various entities would initially focus on 57 companies, most of which are in West Bengal, Odisha, Bihar and Assam.
The Special Task Force under the Serious Fraud Investigation Office (SFIO) would begin its probe with a total of 57 companies, but the ambit could be expanded as the investigation process moves ahead, sources said.
Most of these companies are operating in eastern states, including West Bengal, Odisha, Bihar and Assam, although the Task Force could have mandate for a country-wide probe, they added.
Sources also said most of these companies are not actually registered as chit funds, and their activities are also more in the nature of Multi-Level Marketing, collective investments or other money-circulation schemes which are broadly known as 'ponzi' schemes.
SFIO might need to rope in experts from outside, as the probe could eventually extend to a large number of companies.
The Corporate Affairs Ministry ordered the SFIO probe yesterday amid a raging controversy over alleged duping of lakhs of investors by Kolkata-based Saradha group through their money-pooling activities.
Saradha Realty India, one of the Sudipta Sen-led group's various entities, has already been ordered by markets regulator Sebi to wind up its collective investment schemes and refund investors' money. Sebi is already probing some more Saradha group entities and other companies from West Bengal and various North-Eastern states.
Besides, Bihar's Finance Minister Sushil Kumar Modi also met Sebi Chairman U K Sinha this week and requested him to take strict action against entities illegally running non-banking financial operations in Bihar.