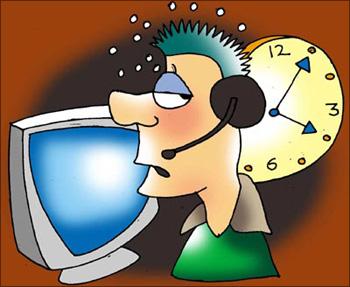 Hiring activities witnessed a moderate increase of 3 per cent in September with most of the sectors showing positive recruitment trends after a dip in the index the previous month, according to job portal Naukri.com said.
The Naukri Job Speak Index - which tracks monthly hiring activities online -- stood at 1,238, showing a 3 per cent growth in hiring, when compared to August.
The hiring activities have witnessed 9 per cent rise as compared to the same period a year back, the job portal.
"Amid the period of slowdown and the downward movement of the Indian rupee, the job market has improved marginally," Info Edge (India) Group President Finance and CFO Info Edge Ambarish Raghuvanshi said.
Info Edge (India) owns job portal naukri.com. The effect of the current situation of uncertainty and speculation is evident in the September job index, however, this does not give a clear picture of the job market, Raghuvanshi said.
"No current trend is currently seen as a month of downward bias (August) is followed by a marginal increase. A three-month movement is likely to show clearer direction," he added.
Most of the sectors have shown positive hiring trends in September after showing a dip in the index last month. Auto and Telecom sectors have seen an impressive growth with the hiring activities going up by 10 per cent and 14 per cent in September over the last month.
Among the top metros, Delhi-NCR has shown maximum hiring with 7 per cent increase in September as compared to August. In terms of demand for professionals, most sectors have recovered in September over August.
"Professionals in project management, production and engineering have seen the highest monthly increase in hiring numbers with the index going up by 12 per cent, 11 per cent and 9 per cent respectively in September compared to the previous month," the report said.