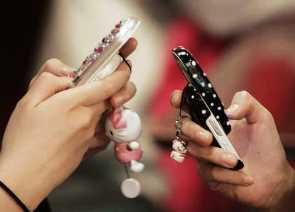 With the profitability of telecom operators declining due to "low tariffs and high costs", GSM industry body COAI Chairman Himanshu Kampania has said the mobile sector cannot sustain future investments with present low margins.
"...with low tariffs and high costs, Indian mobile operators' profitability is under extreme stress...I would not be very wrong if I say that the mobile sector...cannot sustain future investments with present unenviable low margins," said Kampania, who is also the CEO of Idea Cellular.
Speaking at the annual general meeting of Cellular Operators Association of India held earlier this week, he said the EBITDA, or service revenues, of telecom companies have been showing a declining trend in the last five years.
"In 2012, India's EBITDA margin fell to the lowest level below 15 per cent, while the emerging Asia average for the sector stood at 36.1 per cent," Kampania said. He said despite falling tariffs and low margins, the industry has invested aggressively but most investors are questioning the low-to-negative return on investments (ROIs).
"...the growing industry financial leverage of Rs 2,11,000 crore spend to lay India's telecom infrastructure coupled with regulatory and policy uncertainty has dried up long term investments," Kampania said.
He added as a result of the financial stress and regulatory headwinds, the operators participation had been low in the spectrum auction of November, 2012 and March, 2013. Stating that mobile operators has been absorbing the costs, COAI Director General Rajan S Mathews said the government should decrease the price of spectrum, which is the main raw material for telecom industry.
He also called for rationalisation in levying penalties on trivial violations.