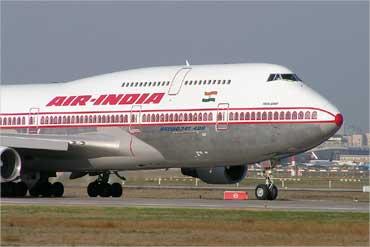 A pilot's body on Wednesday told the Delhi High Court that Civil Aviation Minister Ajit Singh has no locus to pass an order asking Air India pilots and cabin crew to put in more flying hours by changing the flight duty time limitations (FDTL).
"The Civil Aviation Minister has no role or locus in deciding the flight duty time limitations and he entered into the territory governed by the statute," the counsel for Indian Commercial Pilots' Association (ICPA), the union of erstwhile Indian Airlines, told Justice Suresh Kait.
"He is the minister of civil aviation and cannot be the minister of Air India. The minister cannot issue such kind of instructions to other airlines like Indigo, Kingfisher and Jet Airways," he said, adding that the dispute was "governed" by the Industrial Disputes Act. After brief arguments, the court posted the matter for further hearing on November 8.
ICPA, in its plea, has sought setting aside of the order of the minister asking the national carrier to "immediately implement" the guidelines of Directorate General of Civil Aviation (DGCA), asking pilots and cabin crew to put in more flying hours.
Earlier, the court had asked the pilots' body to file an affidavit giving details of alleged drastic changes made in the FDTL.
The FDTL issue has been settled between the airlines and pilots under the Industrial Disputes Act and the diktat of the minister is against the law, the lawyer for ICPA had said.
The minister, on September 11, directed the AI to follow DGCA guidelines on FDTL for pilots and cabin crew on the ground that a comprehensive analysis had warranted the change.