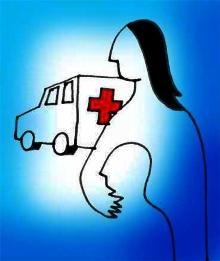 US President Barack Obama might have taken all possible steps to ensure American jobs were not lost to Indians, but his healthcare initiative seems to be doing just the opposite -- and it's only aided in doing so by the rupee's recent depreciation against the dollar.

After the advent of the US Affordable Care Act, popularly known as Obamacare, US insurance companies plan to encourage medical tourism.

While some have already done that to save money, others are planning to do so when the Act becomes fully operational in 2014.

And, India is poised to become a major beneficiary, given its cost advantage, which has risen significantly with the recent fall in the rupee's value.

"Positive signs are already visible now," says Fortis Healthcare Group CEO Vishal Bali. Numbers clearly indicate a positive momentum in the country's medical tourism sector. Fortis' international business (patients from other countries) has grown 20-25 per cent a year over the past two years and it expects 28 per cent growth this year.

"The number of patients from the US has risen in tandem," a Fortis spokesperson adds. Industry experts say even 30 per cent growth does not seem unlikely, given the rupee's movement.

Apollo Hospitals, one of the country's largest hospital networks attracting foreign patients, too, has seen a pick-up.

"Our numbers at Apollo have definitely shown a positive trend. Apollo delivers an attractive high-quality and low-cost value proposition," says Apollo Hospitals' group medical director, Anupam Sibal.

"For us, the Saarc region accounts for 36 per cent, Africa 26 per cent, West Asia 26 per cent, the US three per cent and Europe three per cent of foreign patients."

Saarc (South Asian Association for Regional Cooperation) is an economic and political grouping of eight South Asian nations, including India and Pakistan.

Outbound medical tourism from the US is likely to pick up steam by the end of this year. Sibal, however, says "it's too early to comment on the impact of Obamacare".

According to various estimates, the country attracted close to one million foreign patients last year and the number is going to be significantly higher this year, going by the increase in the number of enquiries made.

Globally, medical tourism is estimated to be a $100-billion market, of which the US has the lion's share in value terms -- if not in terms of the number of patients.

India, with a current market share of nearly three per cent, is perceived to be among the fastest-growing markets.

And, there are various factors going in favour of the country.

"The cost of health care here ranges from a fourth to a tenth of that in advanced countries.

Many of the US patients are familiar with Indian doctors, as many of them are trained there. And many of Indian hospitals that attract foreign patients have world-class facilities and are accredited by internationally-recognised Joint Commission International," says Bali.

A 2011 KPMG report clearly establishes India's cost advantage vis-à-vis other countries. While a coronary artery bypass surgery costs $70,000-133,000 in the US, it costs just $7,000 in India, $31,750 in South Korea and $22,000 in Thailand.

Similarly, the cost of knee replacement in the US is $30,000-53,000, while it comes to just $9,200 in India, $11,800 in South Korea and $11,500 in Thailand.

Cost advantage is not the only thing going in favour of the Indian medical tourism sector. A sharp depreciation of the rupee, too, has provided a helping hand.

Among low-cost destinations for medical tourism, India is competing with countries like Singapore, South Korea, Thailand and the Philippines.

So far this year, while the rupee has depreciated nearly 18 per cent against the dollar, Korean won has depreciated nearly four per cent, the Phillipine peso 6.40 per cent and Thai Baht less than three per cent.

Experts say this has given a leg-up to the sector.

Hence, the upbeat tone.

Bali expects the sector to grow at 25-30 per cent, which is a significant improvement over a 20-22 per cent growth rate seen in the past few years.

Anil K Maini, senior advisor (business development), Medanta Medicity, says the impact of the rupee's depreciation on medical tourism has yet to show up on numbers, because of seasonality, but that will be visible in a few months.

"For foreign patients, what used to cost $8,000 earlier will cost $7,000 now, because of the fall in the rupee's value. We will see its impact after two-three months," he observes.

Maini sees big opportunity from African, West Asian and CIS (Commonwealth of Independent States, or former Soviet Republic) countries, apart from the Saarc region.

Industry experts say the cost differential, which used to be in the range of 20-25 per cent between India and other low-cost destinations, will now be in the range of 30-35 per cent because of the rupee's movement.

Such a cost advantage will be hard to resist, they add.

The Indian medical tourism sector is also eyeing a large chunk of big outbound medical tourism, likely to emanate out of the US, following the full implementation of Obamacare.

Until two years back, the number of Americans going out of the US annually for medical treatment was only 85,000 -- and, very few of them came to India.

However, the number is expected to go up to two million going forward, and India has already started attracting many.

An article posted on Harvard Law School website reads: "For Americans, this new willingness to go abroad for care is driven primarily by cost."

It adds, nearly "ten-fold or more cost savings may be impossible to resist".

However, policy makers will have to remove several bottlenecks to take full advantage of the situation.

"While our health care infrastructure is world class, physical infrastructure outside hospitals is not in a great shape. That works as dampener," says Bali.

He adds the health and tourism ministries should have a coordinated plan of action to boost the sector.

Apollo Hospitals' Sibal says: "Brand India needs to be promoted as a healthcare destination. This needs a campaign like Incredible India.

"Some of the initiatives that need attention are easing of visa norms and creation of cheaper accommodation for relatives.

"This is where Thailand and Singapore score." However, a doctor working for a leading hospital says, for India to emerge as a global medical tourism destination, it has to fix the problem of 'poor nursing care'.

"Senior doctors are paid well by leading hospitals hosting foreign patients, but nurses and other support staff are a demotivated lot, as they are made to work long hours without proper monetary compensation," he adds.

For big hospitals, to attract buckets of dollars, improving on the shortcoming will be small price to pay, especially as the country badly needs dollars to bridge the burgeoning current account deficit.
Illustration by Dominic Xavier/Rediff.com