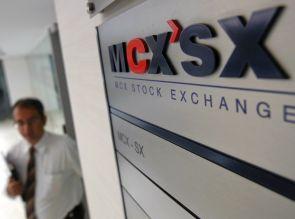 MCX Stock Exchange, set up by crisis-hit NSEL's promoters, on Friday appointed Saurabh Sarkar as CEO and announced plans for fresh capital infusion by its existing shareholders among measures to boost business.
After a board meeting today, MCX-SX said that market regulator Sebi has approved the appointment of a new Managing Director and CEO, who was likely to join shortly.
While the company did not disclose the name, sources said that Saurabh Sarkar, head of United Stock Exchange, has been selected to head MCX-SX, which commenced operations as a full fledged exchange in February 2013.
Earlier in October, Joseph Massey had resigned as CEO of MCX-SX amid a major payment crisis at the National Spot Exchange (NSEL), both of which have been promoted by Jignesh Shah-led Financial Technologies group.
While renewing MCX-SX's licence in September, the Sebi had ordered setting up of an expert panel for taking all key business decisions at the exchange in the wake of NSEL crisis.
Subsequently, Massey resigned from MCX-SX amid wide-ranging changes in top leadership teams and boards of various ventures of Financial Technologies group.

Announcing decisions taken at today's board meeting, MCX-SX said that the board has also "accorded its in-principle approval to make a 1:1 rights issue to existing shareholders".
A meeting would be held with institutional shareholder representatives on January 13 to seek their approval to the proposal, after which the formal steps for the rights issue will be initiated to infuse funds into the exchange.
The board also asked MCX-SX to present a proposal for restructuring of its liquidity enhancement schemes to attract sustainable liquidity and optimise payouts. The board said that MCX-SX has maintained business volumes even with about 50 per cent reduction in LES payout.
MCX-SX further said that its board has authorised formation of a team from the exchange for reviewing and renegotiating the existing contracts and agreements.
The board also took note of various cost reduction measures undertaken by the exchange under supervision of a Special Committee of Public Interest Directors, particularly
the discounts agreed to by the software vendor and the reduction of approximately Rs 13 crore in quarterly expenditure from second to third quarter.
The board authorised certain further actions proposed for cost rationalisation so that the viability of the Exchange could be put on a sound footing.
MCX-SX board has also appointed a chartered accountant firm to conduct its comprehensive audit/review since inception and finalised the terms of reference for the same.
The Exchange has also applied to Sebi for introduction of a new product in the F&O Segment and also for introduction of Interest Rate Futures in the currency derivative segment.
According to the exchange, its newly appointed chairman G K Pillai said that various cost rationalisation measures, proposed capital infusion plans and expected pickup in growth of business volumes would help MCX-SX record "good business growth and stability".