After a long lull, India's equity primary market is set to witness some activity. The Multi Commodity Exchange of India (MCX) is set to hit the market with its initial public offer (IPO) in February. The investment banking circles are already buzzing with talks about valuation. Experts say, if priced well the issue could pump life into the moribund IPO market.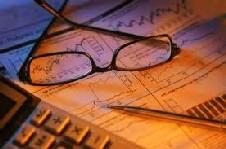 The equity primary market has been running dry as IPO's worth around Rs 32,000 crore (Rs 320 billion) were put off by companies due to poor market conditions.

MCX, predominantly a metal and energy futures trading platform is promoted by Financial Technologies (FT) founded by Jignesh Shah, who plans to sell the exchange as a new concept stock. The plans of Bombay Stock Exchange hit a roadblock in 2010, giving MCX an opportunity to be the first player.

The IPO will be an offer for sale and see FT selling a five per cent stake. Another 7.6 per cent stake will be sold by the State Bank of India, GLG Financials Fund, Alexandra Mauritius Limited, Corporation Bank, ICICI Lombard General Insurance Company and Bank of Baroda, together. MCX refused to comment on market speculation.

Regulatory requirements and covenants with its shareholders, that mandate a IPO or listing has led MCX to the primary markets. The commodity market regulator, Forward Markets Commission requires promoters of MCX to lower their stake to 26 per cent by March. FT currently holds 31.2 per cent take in MCX.

The share price of FT has already gained 25 per cent at Rs 648, from its 52-week low of Rs 518 on BSE on December 29.

If merchant banking sources are to be believed, MCX could be valued at $1.5 billion or Rs 7,800 crore (Rs 78 billion) approximately. At this valuation, the MCX IPO would manage to raise close to Rs 1,000 crore (Rs 10 billion) and each share could be around Rs 1,500.

Citigroup had paid Rs 1,050 a share for 1.95 million shares of MCX in September 2007, when globally the equity markets were nearing the peak of a bull run.

However, in a hurry to exit, Citi sold its stake to Ashmore Plc at 10 per cent lower than the exit price. Citigroup Inc had reported a $7.58 billion loss in the fourth quarter of 2009 and was selling its stake in brokerage and asset management businesses worldwide, to cut losses and raise capital.

The situation is different now, say analysts. The MCX-FT combine run 10 exchanges across various asset classes such as power and currency derivatives, both in India and abroad.

Nikhil Vora, director (research), at IDFC Securities, who tracks the exchange segment closely, said, "Given the peer valuation and strong prospects of MCX, it can be valued at around $1 billion. Apart from domestic investors, global investors with knowledge of exchange business will be keen to acquire a pie of the commodity exchange."

Another Mumbai based broking firm, Sunidhi Stock Broking, known to track the FT group closely, has given a valuation of Rs 5,600 crore (Rs 56 billion) to MCX, in a note issued to its clients this month.

Among other exchanges in India, National Stock Exchange was valued at over $3 billion at Rs 17,100 crore (Rs 171 billion) in November 2010, when MCX sold a near one per cent stake it held in the equity bourse at Rs 3,800 a share.

Another equity exchange Bombay Stock Exchange is valued at a little less than $1 billion. The National Commodity and Derivative Exchange (NCDEX), the distant second to MCX, is valued at around 10 per cent or less than MCX.

MCX had started operations in November 2003 and has paid dividend of 3.15 times that of equity since inception. As per filings by the exchange, the average cost of acquisition per equity share for FT is Rs 8.

Its net profit grew by 26.8 per cent to Rs 129.6 crore (Rs 1.29 billion) in the financial year 2010 over the year-ago period, after excluding one-time gains, the prospectus says. However, the cash flow of the company was negative in the financial year 2010 as well as first half of 2011.

The performance of MCX, though, is better than most other firms promoted by FTIL. As many as 26 of them incurred losses in the past three financial years, the prospectus shows.

At the MCX platform, much of the trade volume comes from futures trading in bullion, metals and crude items. The contribution of farm items remains around two per cent of the total product basket. On an average, Rs 50,000 to Rs 57,000 crore (Rs 500 to 570 billion) worth of commodities are traded on MCX, which has a 83 per cent market share in the commodity market.

The exchange charges an average transaction fee of Rs 1.8 for every turnover worth Rs 1 lakh. Members in MCX are paying transaction fee of Rs 2.50 for daily turnover of up to Rs 250 crore (Rs 2.50 billion), Rs 1.25 for a turnover between Rs 250-1,000 crore (Rs 2.5-10 billion) and Rs 1 for a daily business of more than Rs 1,000 crore (Rs 10 billion).