With improved investment climate because of recent government reform majors and rate cut hopes by the Reserve Bank, fund managers believe the market to be up by 15-20 per cent after one year, according to a recent survey.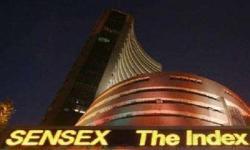 "The overall outlook and investment sentiment towards equity market has improved significantly over the last three months. Most of the fund managers are positive on the market from a one year perspective.

"They expect the market (BSE Sensex) to be up in a range of 15-20 per cent at the end of one year," according to the 'Fund Managers Survey' conducted by ICICI Securities.

The Fund Managers Survey, conducted on a quarterly basis, covered 12 domestic fund managers from the mutual fund industry.

With the recent reform announcement by the government, the outlook in the near term has improved significantly with 58 per cent of the fund managers bullish as compared to just 8
per cent during the previous survey conducted in August.
Total 25 per cent respondents expect the market to be deliver returns in the range of 10- 15 per cent, while 17 per cent expect it to deliver return in 0-10 per cent range.
Private sector banks, FMCG or consumer oriented segment and media sector has seen increased preference, while pharma and IT sectors has witnessed decline in preference.
The preference although divided remain slightly favourable towards large caps as compared to midcaps, it said.
Fund managers are more hopeful of better earnings growth next fiscal.
"Total 75 per cent of respondents expect earnings growth to be in the range of 10-15 per cent in FY14 compared to 5-10 per cent in FY'13," it said.