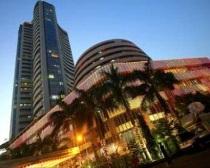 In every market condition, some stocks deliver positive returns. The market calls these leaders and if you spot them in time, they often end up being called multi-baggers. Depending on the economic cycle, different sectors emerge as leaders through superior performance, thanks to the conditions that support these.
As the economy evolves, the sector leadership also changes and this is reflected in the weight the sector enjoys on the benchmark. So, the choice of sector and the benchmark within may determine the quality of returns.
To get a fix on which sectors are likely to be tomorrow's leaders, it's important to look at past or current ones. Between 1997 and 2001, consumer goods enjoyed the highest weight on the Sensex and it peaked at 32 per cent in 1999 before settling at 28 per cent in 2001.
The period between 2002-2005 saw the emergence of financial services, as private banks grew their retail business and new bank licences were given. The sector's weight climbed from six per cent in 2002 to 26 per cent in 2012.
The decade between 2000 and 2010 saw economic growth accelerate from earlier levels. IDFC Securities says profitability of banks improved, as return on assets doubled from 0.5 per cent in 2002 to one per cent in 2012.
Financial institutions have a big role to play in the economic development of a country and the sector has grown at a compounded annual growth rate of 25
per cent over the decade.
Currently, financials enjoy a 26 per cent weight on the Sensex, up from six per cent in 2002. Is this likely to continue or will new sectors emerge and enjoy pride of place?
While there are different parameters on which scrips are selected to be part of a benchmark index, sector weights often indicate the relevance of a sector over time. Analysts say technology, for instance, peaked at 18 per cent in FY07 and its weight has been declining since. The trick is to leave the sector at its peak and enter an emerging sector.
At present, several sectors hold promise but facing headwinds. So, which one is going to be the next leader? Consumer and pharmaceuticals could well be the next leaders, as the propensity to consumer increases in India and the world continues to spend on medicines.
Consumer currently enjoys a weight of 14 per cent, well below its historical peak of 27 per cent and pharma's weight at five per cent is below the peak of 10 per cent.