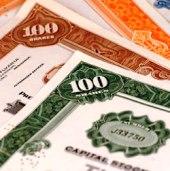 German Chancellor Angela Merkel and French President Nicolas Sarkozy have called upon the European Commission to speed up its efforts to tighten the control over highly speculative financial products, including a European Union-wide ban on naked short selling of sovereign bonds and shares.
In a letter to the European Commission President Jose Manuel Barroso, Merkel and Sarkozy urged the commission to come up with its proposals to introduce tougher regulations on short selling of sovereign bonds and shares of the euro zone nations and credit insurances known as Credit Default Swaps on those bonds and shares before next month's meeting of the EU economic and finance ministers.
The commission should also examine the possibilities for EU-wide ban on naked short selling of 'all or certain sovereign bonds and shares' as well as 'all or certain CDS on those bonds and shares,' the two leaders suggested in their letter, which was made public by the German government on Wednesday.
The new Franco-German joint initiative for EU-wide clampdown on highly risky speculation in the financial markets comes a week after the German Cabinet passed a bill to extend a temporary ban on short selling of some financial products imposed by the Germany's financial regulator BaFin last month to all German shares and sovereign bonds issued by the euro zone countries and the CDS on those shares and bonds.
Germany's unilateral ban was sharply criticised at that time by the French government and the European Commission. Merkel and Sarkozy said in their letter that past months' turbulences in the financial markets have caused 'great concern' among the EU member-nations and their citizens and raised new questions 'about certain practices in the financial markets and the usefulness of certain derivative products.'
Therefore, the commission should 'urgently' come up with its proposals for EU-wide regulation of the financial markets, they said.
The commission had announced earlier that it was working on a EU-wide ban on short selling, which will be announced in October.