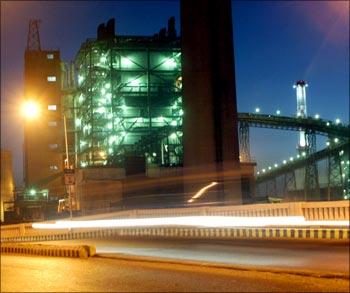 In a bid to protect the consumer's interest, the Maharashtra government is planning to issue a directive, by invoking section 11 of the Electricity Act, 2003, to Tata Power to continue supplying power in Mumbai.
Simultaneously, the government is expected to invoke section 108 of the same Act to direct the Maharashtra Electricity Regulatory Commission (MERC) to use its regulatory powers to resolve the dispute between Tata Power and Reliance Infrastructure.
Section 11 says the government can direct the power generator, in exceptional circumstances, to generate power to its fullest capacity and supply power within the state. The government has already sought an opinion from its law and judiciary department.
Recently, the Karnataka and Tamil Nadu governments had taken similar steps to meet the rising power demands in their respective states.
State energy secretary Subrat Ratho told Business Standard: "The government expects Tata Power to cooperate and continue the supply of 360 Mw to Reliance Infrastructure. The government has already asked MERC to protect the interest of consumers from the abuse of dominant position of any generator or licensee."
"At the same  time, the government is preparing its ground to exercise powers under sections 11 and 108 of the Electricity Act," he added.
The government's move comes in the wake of Tata Power's reluctance to continue supply of 360 MW to Reliance Infrastructure at the regulated price. Tata Power had conveyed to the government that it was not in a position to accept the government's suggestion at the cost of dishonouring its power-purchase agreements with Tata Power Distribution Company and BEST. Tata Power instead proposed to supply 200 MW to Reliance Infrastructure at Rs 5.90 per unit till June and informed that it would not be compelled to supply the same after Sunday midnight.
Reliance Infrastructure, which has already rejected Tata Power's proposed rate, is working out an alternate mechanism to purchase 200 MW from the open market in addition to what the company was already purchasing -- 650-700 MW at Rs 6.50-7 per unit.
Reliance Infrastructure CEO Lalit Jalan told reporters that the company would buy 200 MW at the market rate to avoid load shedding within its jurisdiction in the Mumbai suburbs. "Reliance Infrastructure has already rejected Tata Power's offer of 200 MW at Rs 5.90 per unit."