Maharashtra, which leads in industrial investments and FDI, Thursday proposed a GDP growth rate of 10.5 per cent for the 12th plan, a sharp hike from its 8.6 per cent rate in the current plan.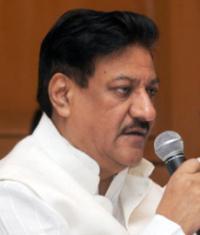 Chief Minister Prithviraj Chavan told the NDC meeting that the accelerated pace of development is planned to be achieved by 4 per cent growth in agriculture and 11 per cent each in industry and services sector.

At the same time, he made it clear that the realisation of the target was subject to monsoon being normal, as Maharashtra is 83 per cent rainfed.

An outlay of Rs 275,000 crore (Rs 2.75 trillion) has been proposed for the state for the 12th plan.

The average growth rate of Maharashtra during the 11th plan was 8.6 per cent against the targeted growth rate of 9.1 per cent and was higher than the corresponding GDP growth rate of 8.2 per cent.

The Chief Minister said that special efforts would be required to push the industrial growth rate to 11 per cent in the next plan while the growth rate in service sector is "achievable".

Making a strong plea to the Planning Commission to initiate a scheme of 'Green Bonus', he said that such a programme is needed for providing special funds to districts like Gadchiroli, Chandrapur, Bhandara, Gondia and Amravati which carry the burden of maintaining forest cover and have a huge development backlog.

The Chief Minister said that Maharashtra plans to take up 'Dryland Farming Mission' in a big way during the 12th plan so that an additional 100
lakh hectare area is brought under protective irrigation.
Noting that Vidarbha and Marathwada were weak in dairy sector, Chavan said NDDB has agreed to associate with Maharashtra in boosting dairy development in this region through New Generation Cooperatives for providing better opportunities to milk producers.
He said Maharashtra contributed to 15 per cent of the national income and 20 per cent of the country's industrial output.
During the 11th Plan, it attracted 4,630 projects with a total investment of Rs 650,000 crore (Rs 6.5 trillion) and employment potential of above 22 lakh (2.2 million), Chavan said, adding the state also attracted the highest FDI in the country with 480 proposals of nearly Rs 38,000 crore (Rs 380 billion) which is 23 per cent of the total FDI in the country.
As regards urban infrastructure, he urged for urgent launch of the phase two of the urban renewal mission with greater focus on urban water supply and sanitation.
Chavan also wanted the Planning Commission to create a separate line of funding for addressing the challenges of megacities like Mumbai.
He requested the Planning Commission to launch a national rural public transport development scheme on the lines of the urban renewal mission.
Chavan wanted the Centre to sanction 2,000 new buses for Maharashtra to strengthen the state transport in rural areas.
Ta-Ta, Ratan: Tribute to an iconic Indian