Life Insurance Corporation of India(LIC) on Thursday launched a new plan 'JeevanVriddhi'  on the traditional platform.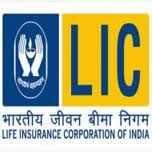 This is a single premium non-linked insurance plan where the risk cover is five times of premium chosen by the customer and offers guaranteed returns at maturity.

The plan, which is an ideal combination of insurance and returns, would be available for a limited period, up to a maximum of 120 days.

The minimum age at entry for the plan is eight years (completed) while the maximum is 50 years (nearer birthday). The term under the policy is fixed at 10
years. The minimum Sum Assured is Rs 1.50 lakh while there is no upper limit. The minimum premium under the policy is Rs 30,000 and shall increase in multiples of Rs 1,000.
This is an ideal plan for all groups of people, be it youngsters who want to save a nest-egg for following their passion after putting in some years of hard work and gaining experience, or parents who want to save money for funding their young child's higher education or for financing other needs of self or children who have grown up.
Further, the customer shall be eligible for tax benefits on the premium under section 80C as per prevailing rules. The policy offers high liquidity through policy loan after just one year.