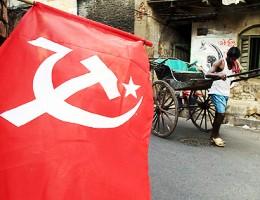 Left parties on Wednesday lambasted the government for 'mortgaging' the economy to foreign capital by raising the foreign direct investment cap in several sectors and demanded immediate rescinding of the decision.

"This bankrupt policy of the government is motivated by the need to attract more foreign capital flows to meet the widening current account deficit.

"But the supine attitude of the government to foreign capital is only going to lead to further flow of profits and resources out of the country," the Communist Party of India-Marxist Politburo said in a statement in New Delhi.

Observing that the government has already given up the claim on the capital gains tax which the Vodafone has to pay, it said, "The UPA government is out to mortgage the economy to foreign capital."

"The raising of the FDI cap in certain sectors and allowing FDI through the automatic route in some others are desperate measures being adopted by the government faced with mounting economic difficulties," the CPI-M
said.
Asking the government not to proceed with these FDI proposals, it said the proposal to increase FDI in the insurance sector has to be adopted through a legislation in Parliament.
"The CPI(M) and other opposition parties should thwart this move."
Noting that dilution of norms for investment in multi- brand retail would adversely affect domestic industry, the party opposed 100 per cent FDI in the basic and cellular services in the telecom sector.
It said allowing foreign capital beyond 26 per cent in defence production was 'fraught with serious implications' as it would open the way for foreign control of the vital sector.
Demanding withdrawal of the decision, the Communist Party of India said the government had opened up telecom sector when the country was 'yet to overcome the loot and losses due to 2G spectrum scam'.
Terming the decision as 'disastrous', it said 'after the disclosure of US spying into the affairs of other countries including India, it is a matter of serious concern.'