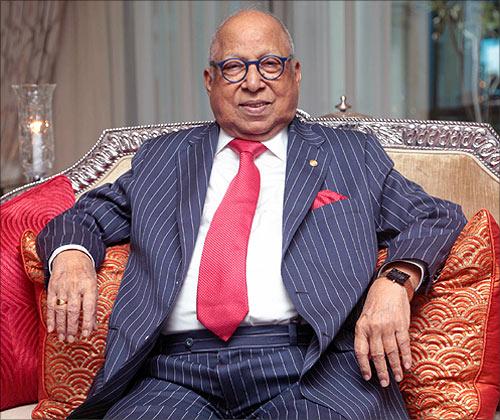 The grand old man of Indian hospitality, Captain C P Krishnan Nair passed away at a private hospital in Mumbai on Saturday after a brief illness.
He was 92 years old. Nair, who started started his career with the Indian Army, ventured into textiles industry and later started the luxury hospitality chain under the Leela Palaces, Hotels and Resorts brand.
He had stepped down as the Chairman of Hotel Leelaventure - the company he founded in 1981 on February 7 2013 – passing the baton to his sons, Vivek Nair and Dinesh Nair.
Referred to as Captain Nair, he remained Chairman Emeritus of the firm.
A recipient of the Padmabhushan award, he was recognised as a hotelier extraordinaire, visionary and an environmentalist.
He was also conferred the Global 500 Laureate Roll of Honour by the United Nations Environment Program for his efforts in environmental conservation.
He is survived by his wife Leela, their two sons – Vivek Nair, who is the Chairman and Managing Director of the group, and Dinesh Nair who is Co-Chairman and Managing Director.
A statement by Leela group said his last rites will be performed on Sunday at 4 p.m. in Mumbai.