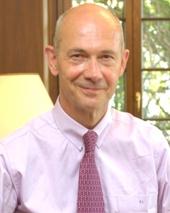 World Trade Organization chief Pascal Lamy's decision to join the board of directors of Thomson Reuters Founders Share Company has raised a serious conflict of interest, trade envoys have said.
On Monday, media giant Thomson Reuters said 'it has appointed Pascal Lamy, director general of the World Trade Organization, to join its board of directors.' Lamy, who has started his second term at WTO that will last till 2013, will act as a trustee of the Thomson Reuters Trust Principles, which govern the way the company carries out business in an ethical manner.
He is assigned with the role of protecting the company's 'integrity, independence and freedom from bias'.
"I look forward to working with the members of the Board to help uphold the values of integrity, independence and freedom from bias contained within Thomson Reuters Trust Principles," Lamy said.
Last year, Thomson Reuters was indirectly involved in a trade dispute raised by Canada, the European Union and the US against China's restrictions on foreign financial information agencies. A WTO dispute settlement panel issued a ruling against China following which the country agreed to lift the restrictions.
"Clearly, Lamy's decision amounts to conflict of interests given his current status as the director general of an inter-governmental body," said a Western trade envoy, suggesting that it has eroded his 'credibility'.
Early this year, without consulting the WTO's powerful general council, Lamy was responsible for issuing a statement along with the World Health Organization and other international bodies that Mexican pork products were free from any health hazard.
"It has undermined the institutional credibility," said the envoy. Besides, Lamy's recent demand for a salary hike of over 30 per cent -- notwithstanding the grim global economic situation and growing recession -- was shot down by several industrialised countries led by the US.
"These two moves of Lamy have sufficiently undermined his personal credibility," said an Asian trade envoy. WTO spokesperson Keith Rockwell, however, told Business Standard that there was no conflict of interest because he was not going to draw any remuneration or profit or salary from this new assignment.
Surprisingly, WTO has not issued any statement on its official website about the director general's decision to work with members of the Reuters Board.
Image: Pascal Lamy