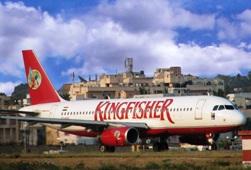 Taking advantage of the closure of Kingfisher Airlines' operations, both Air India and Jet Airways are making money from business class passengers.

Government-owned and financially ailing AI has been dropping its economy class fares to the level of low-cost carriers.

Not so in business class, where it is taking a lead in raising fares steeply to increase yields, especially with an assured market from central and state government officers of or above the joint secretary rank, who enjoy the privilege of flying in this category.

Based on average ticket value of all business class bookings on travel portal yatra.com, the airline raised fares on business class by 38 per cent last month to Rs 29,000, compared from Rs 21,000 last year in the same month.

Jet, the only airline with business class seats apart from AI, raised fares 20 per cent, from Rs 24,000 to Rs 29,000 in the same period.

Portal makemytrip.com says business class fares went up 25 per cent in the third quarter of 2012-13 (October-December 2012) over the second quarter (July-September).

Jet offers a one-way ticket on the Delhi-Mumbai route for Rs 26,913 to Rs 43,866 on business class.

AI fares could range from Rs 26,913 to Rs 37,440
on business and first class.
Says Sharat Dhall, chief operating officer of
yatra.com
: "The steep hike in business class fares happened because the number of business class seats reduced significantly when Kingfisher stopped operations.
"Also, because most of the tickets are bought by corporates and not by individuals. Demand is stable even in the face of fare increases." According to makemytrip, the business class constitutes about five per cent of all the seats on offer in the domestic market.
Analysts says this is half of what it was when Kingfisher was in action.
Also, both Jet and AI have shifted more seats to the economy class as they struggle to challenge the LCCs.
So, the number of business class seats is significantly down.
AI executives say this is one way to improve their yields per passenger.
Fares in business class are currently three to six times higher than an economy class ticket.
With between eight to 24 business and first class seats on each flight, this means good money.