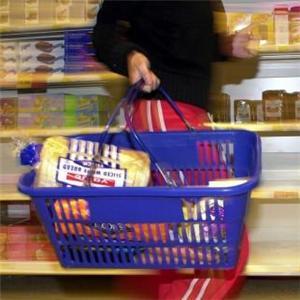 The government's decision to allow automatic approval to single-brand retailers with up to 49 per cent foreign investment could step up the possibility for joint ventures in the sector.

Foreign brands already in India under the franchisee model might start exploring the option of JVs under this route, sector representatives said.

Some experts, however, dismissed the latest government move as just an 'ornamental' tweak.

Sources estimate there could be about 60 applications at the department of industrial policy and promotion for up to 49 per cent foreign direct investment in single-brand retail.

Since 2006, around 65 applications have been cleared for the 49 per cent FDI model.

At present, there are a little over 200 fashion and lifestyle brands operating through the franchisee model, it is learnt.

"The policy change will encourage more JVs and companies would actually start investing in the market, rather than most of them going through the franchisee route," according to Saloni Nangia, president, Technopak Advisors, a retail consultancy.

It would be a great opportunity for companies already here, she said; it sends a positive message that doing business in India, at least some of it, is not very difficult.

Experts think existing brands operating through the franchisee model could get proposals from their Indian counterparts for buying equity in the business.

Existing franchising giants could make a move citing this change in policy and pitch for attracting investments from the parent company.

"You would see that brands which have already had a taste of Indian market, built some confidence with their business partner and not yet prepared for 51 or 100 per cent, would opt for the 49 per cent model for investing money",
said Gaurav Marya, chairman, Franchise India.
Yet, critics argue that Foreign Investment Promotion Board approval was hardly a bottleneck. Any retailer wanting to take a step ahead in the Indian retail market would prefer 51 per cent or 100 per cent FDI; why would they go for 49 per cent, asked Pinaki Ranjan Mishra, partner and national leader (retail), Ernst & Young.
"This decision is more a feel-good factor for the market…Don't expect an extra flurry of players wanting to enter," he said.
According to Marya, the franchisee route is not over yet in retail.
"We still suffer from international image issues and lack of clarity on policy. "Many international players would still prefer the franchisee route if not sure about growth prospects in India. It's the existing players which could benefit from the policy," he added.
Citing the case of Marks and Spencer's, under the finance ministry scanner for selling sub-brands, Mishra said, "The challenge for single brand retail has never been the FIPB approvals.
"It has been about the definition of single brand."
There have been calls from inside the sector for a purposive rather than a literal interpretation of the policy.
Goldie Dhama, executive director, tax & regulatory services, PricewaterhouseCoopers, argues: "As long as the products are coming from the main brand, the brand should qualify as single brand retail, which would bring in more clarity and pave way for more investments."