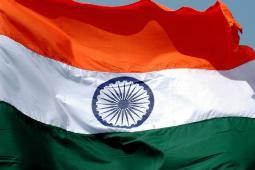 India on Wednesday stressed on the need to significantly scale up investment in infrastructure, technology and skills development to create jobs as the world grapples with high unemployment rates amid economic slowdown.

"Overcoming the challenges of global unemployment is a pre-requisite to banish poverty and achieve the Millenium Development Goals.

"We must take concerted action to create an enabling environment at the international and national level for promoting full employment while improving productive capacity," India's Permanent Representative to the UN Hardeep Singh Puri said at the High-Level Segment of the 2012 Substantive Session of the Economic and Social Council in United Nations.

He said the sovereign debt crisis in the Euro Zone continues to cast its shadow on the process of economic recovery, and has further exacerbated an already serious worldwide unemployment problem.

"We need to see a significant scaling up of public investment in infrastructure, technology, education, and skills development as well as social spending in order to enhance productive capacity and generate employment, particularly in the Least Developed Countries.

"Multilateral development banks, particularly the World Bank, have a role to play here in expanding lending for infrastructure development in developing countries," he said.

He said India concurs with the recommendation of the UN Secretary General Ban Ki-moon that macroeconomic policies need to be realigned to give centrality to the goal of full employment,
adding that 'a business as usual approach' can no longer be afforded to tackle the unemployment and growth challenges.
"The questions of enhancing productive capacity and employment to eradicate poverty deserve the highest priority in national and international policy-making frameworks.
"Further, without putting developing countries, especially Least Developing Countries, at the forefront of the global development agenda, we cannot realistically expect progress on the Millennium Development Goals".
According to the International Labour Organisation, the world is facing a serious jobs crisis with 200 million people without work, an increase of 27 million since the start of the financial crisis.
In addition, many more are underemployed or in exploitative jobs, with earnings below subsistence level.
Nearly 600 million jobs need to be created over the next decade to stave off the crisis.
Between 2007 and 2011, the number of unemployed young people in the 15 to 24 age bracket has increased by an unprecedented 4.5 million.
Puri said from the perspective of developing economies, the generation of productive and gainful employment on a scale that is sufficient to absorb the growing labour force is a critical element of the strategy for poverty eradication and achieving sustainable development.
Developing countries face the additional hurdle posed by different trade barriers, which have a 'deleterious effect' on employment growth in developing countries.
Puri advocated for an early conclusion of the Doha Round so as to reflect the priorities of the Development agenda is therefore imperative.