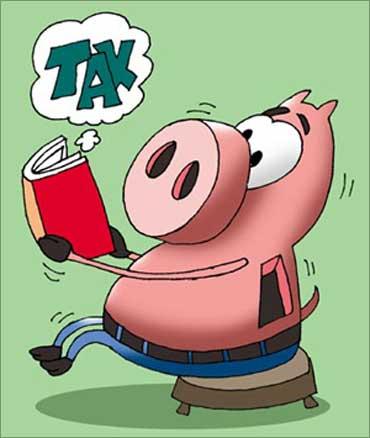 After sending notices to 1.21 million Permanent Account Number (PAN) cardholders who had not filed their income tax (I-T) returns, the I-T department has now identified another 2.17 million potential non-filers. It had already sent letters to 50,000 potential non-filers in the first batch.
"The department has now conducted the second round of data-matching, which has identified an additional 2.17 million potential non-filers. Their information has been made available on the compliance module on the e-filing portal of the department," the Central Board of Direct Taxes (CBDT) said in a statement on Friday.
CBDT had initiated a business intelligence project in February 2013 to identify PAN holders who had not filed I-T returns and about whom specific information was available in the Annual Information Return (AIR), Central Information Branch data and TDS/TCS returns.
In the first round of data matching, 1.21 million non-filers were identified. Letters have been sent in these cases by the Compliance Management Cell and assessing officers seeking their response. In this phase, the government has received 536,220 returns, which include self-assessment tax of Rs 1,018 crore and advance tax of Rs 898 crore.
The CBDT said that in case of the fresh batch of letters which have been sent, the information would be shown only to the specific PAN holder when he/she logs into the e-filing portal. The PAN holder would be able to submit the response electronically and keep a printout of it for record purposes.
"While the government urges all tax payers to disclose their true income and pay appropriate taxes, the tax department would continue to pursue the non-filers vigorously till all the high potential non-filers are covered," the statement said.
As some of the PAN cardholders who were sent letters did not get any intimation because of a change in address, the department had started a search operation with a focus on identifying these tax evaders in eight major cities - Delhi, Mumbai, Kolkata, Chennai, Bangalore, Hyderabad, Ahmedabad and Pune.