Income Tax department has sought prosecution powers in the proposed Direct Taxes Code for taking effective action against tax evaders.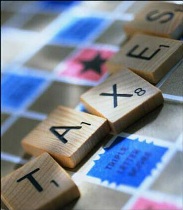 The department has also sought the power of telephonic interception in suspected cases of fraud and creation a new directorate to deal with terror and naxal funding.
These suggestions were made to Finance Minister Pranab Mukherjee at a meeting of the the two-day annual conference of Chief Commissioners and Directors General of Income Tax on June 9.
The department, according to sources, is of the view that it is essential that its investigation wing has effective powers in order to build watertight cases against tax evaders.
At present, such prosecution powers relating to money laundering, terror financing and violation of foreign exchange laws are vested with the Enforcement Directorate and the Financial Intelligence Unit -- both agencies under the Department of Revenue in the Finance ministry.
Both the departments draw their powers from the Prevention of Money Laundering Act and Foreign Exchange Management Act.
The top brass of the I-T department and the Central Board of Direct Taxes have also collected inputs regarding the utility of such powers from their own officers who are regularly sent on deputation to these two organisations.
The sources said, the department has proposed the setting up of a new directorate to exclusively deal with and prosecution of terror and naxal related funding by suspicious individuals and organisations.
The proposal assumes significance as the Income Tax Act of 1961 will pave way for the DTC bringing in a slew of changes in the administration of direct taxes in the country.
According to official documents, the department has sought the power of interception of telephonic conversations under "rare and exceptional cases of suspected tax fraud or evasion involving security of the state" to more important cities from the present Delhi and Mumbai.
The Finance Minister has asked the department to prepare a comprehensive blueprint of the proposals and send them to his ministry.
The department has also said that as the contribution from the direct taxes segment is growing along with the taxpayers base in the country cases of evasion need to be checked thoroughly and in "non-intrusive" ways.
Direct Taxes, now the major resource provider to the Central government, have grown at an average annual rate of 24 per cent in the last five years and have nearly trebled from Rs.1,32,771 crore (Rs 1327.71 billion) in financial year 2004-05 to about Rs.3,78,000 crore (Rs 3780 billion) in financial year 2009-10, increasing its share from 4.1 per cent to 6.1 percent of the Gross Domestic Product.