Over three years, shares of state-owned banks have been beaten down because of a sharp rise in non-performing assets (NPAs), in a slowing economy. The volatility in earnings has given, at best, a trading opportunity to investors.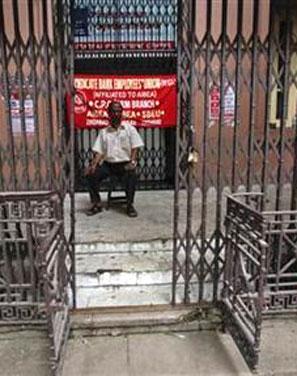 Though some private banks are trading well below their 10-year average price-to-book valuations (PBV), investors have pruned their exposure to the sector.

Of late, several regulatory announcements have been made on stressed assets. And, with macroeconomic trends showing some promise, these have made some analysts change their stance on the sector.
Aditya Narain and Abhishek Sahoo of Citi Research believe though the road ahead (2014) for banks is tempting, it will largely be a middle-of-the-road year. However, this has not stopped the brokerage from putting a buy call on large public sector banks (PSBs) — State Bank of India (SBI) and Punjab National Bank.

Though GDP (gross domestic product) growth risen 4.8 per cent in the second quarter after hitting a decade low of 4.4 per cent in the previous one, the broad consensus is the economy may see a patchy recovery.
The broad consensus is even if the worst is over, the sector will take a lot more time before turning around. State-owned banks can move up directionally, if bad loan accretion stops once annual GDP growth returns to its earlier trajectory of eight to nine per cent. The other thing that can help PSBs is capital infusion.
While most analysts do not see this happening, the bullish ones argue PSBs might be able to stabilise their operating metrics soon and a revival in economic growth would improve the financials.
Currently, the largest lender, SBI, is trading at a one-year forward PBV of 0.8x, nearly half its 10-year average PBV of 1.5x. From a valuation point of view, SBI looks attractive but a directional change in the sector's fortunes could take more time.

Also, one thing working against these banks is the accretion in risky assets over the past two years. Between 2009 and 2012, ICICI Bank and Axis Bank increased their exposure to the power sector at a compounded annual growth rate of 48 per cent. In contrast, exposure of state-owned banks to the sector grew at a much slower pace.
But since FY12, SBI's share in the power sector is 25 per cent more than ICICI and Axis, and these will progressively worsen with time. Morgan Stanley believes cheap valuations are a mirage, as the existing stock of problem loans and weak coverage ratios will make it difficult for state-owned banks to get out of the current situation.