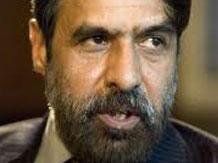 As Union Commerce Minister Anand Sharma on Monday declared that the centre would announce a new package without tax incentives for Uttarakhand and Himachal Pradesh, the message was loud and clear – that the era of tax holiday scheme is now over.

Sharma, who hails from Himachal Pradesh, had been working tirelessly during the past few years for the extension of the tax breaks that had expired on March 31, 2010 apparently under the political pressure of his home state.

But despite all efforts, Sharma could not get the package extended because of the opposition from the finance ministry as well as various states like Punjab, Haryana, Gujarat and Bihar.

With the expiry of the sops 3 years ago, the industry lost all its charm in the two hill states of Uttarakhand and Himachal.

Pankaj Gupta, President of the Industries Association of Uttarkahand, a promotional body of the Micro Small and Medium Enterprises in the hill state said, "The capital and freight subsidy would not be an attraction for the industry to set up new units in the two states.

"Instead of crying, the state government must come out with a comprehensive new industrial policy to overcome the disadvantages of the expiry of the tax breaks."

Significantly in 2012, the then Union Finance Minister Pranab Mukherjee had described the tax breaks as "distorted policy."

Leader of the opposition Ajay Bhatt of the BJP to attack the UPA govt said,"We all know that this package expired in 2010.

Anand Sharma is making a mockery of the package by talking only about capital and freight subsidy.

National Democratic Alliance government under Atal Behari Vajpayee had announced the tax package for 10 years in 2003.

But the United Progressive Alliance government in 2004 curtailed this package for 4 years.

Because of the immense pressure exerted by our party members of Parliament -- Bhuvan Chand Khanduri -- at that time, this package was curtailed to 7 years only".

In Uttarkahand, the tax package had attracted investments of more than Rs 30,000 crore (Rs 300 billion) in terms of new industrial units of top notch companies like Tata Motors, Nestle, Hero Motocorp and Bajaj Auto.

The industrial growth in Uttarakhand too shot up to 26 per cent in the first 5-7 years.
Image: Anand Sharma; Photograph, courtesy: Business Standard