The Insurance Regulatory and Development Authority had approved a minimum of two products per company filed in accordance with new unit-linked insurance plans norms, Irda Chairman J Hari Narayan said in a press conference here on Wednesday.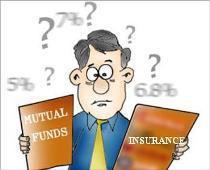 To comply with the new norms, all 23 life insurance companies had filed 68 products with the regulator.
"We have cleared 51 products out of the 68 products that were filed with us," Hari Narayan said.
In addition, two pension products have been approved by the regulator -- one from the Life Insurance Corporation of India and the other from a private player.
Life insurance companies have had to re-file Ulips to comply with the new norms, which take effect from on Wednesday.
Ulips, which contribute 80 per cent of the total premium collected by private companies, will see a dramatic change. Irda has capped the difference between net and gross yields during the policy term. Insurers will have to offer a minimum
prescribed return even if a policyholder withdraws from the fund before maturity. For the fifth year, the cap is fixed at four per cent.
LIC has redesigned its "Market Plus" scheme as "Pension Plus". "The product will be available to policyholders from tomorrow," said LIC Managing Director D K Mehrotra.
"Providing guarantee of 4.5 per cent on pension is not easy and we will need some more time to file our pension products," said P Nandagopal, managing director and CEO, India First Life Insurance Company.
While companies like SBI Life and HDFC Standard Life have launched their products, Bajaj Allianz Life Insurance plans to launch it in the next three days.
"We expect the regulator to clear all our products by September 30. We have started training our agents after our products got approved by the regulator two days ago," said Bajaj Allianz Life Insurance Managing Director and Chief Executive Officer Kamesh Goyal.