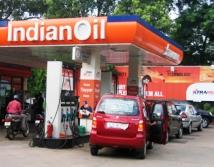 State-owned gas utility GAIL India may offer up to 30 per cent stake in its 1,550-km natural gas pipeline from Surat in Gujarat to Paradip in Odisha to Indian Oil Corporation (IOC).
GAIL had this April secured rights to lay the pipeline to connect the west and east coasts.

The pipeline would have a capacity to transport up to 60 million standard cubic metres of gas per day. GAIL will have 36 months to lay the pipeline and commission it.
"Yes, we are in talks with GAIL to pick up stake in its Surat-Paradip pipeline," said a senior IOC official, without divulging details. Another senior official said IOC would be able to secure some capacity in the pipeline for its own use against the stake offered by GAIL.
A senior GAIL official, confirming the development, said the 36-inch pipeline would cost over Rs 9,000 crore. If IOC accepts GAIL's offer, it would contribute for its share. GAIL was investing $6 billion in creating natural gas infrastructure, Chairman B C Tripathi had recently said.
The pipeline is to originate from Mora in Gujarat and cover Gujarat, Maharashtra, Chhattisgarh and Odisha. GAIL has a trunk pipeline network of 11,000 km which it uses to market LNG, both domestically produced and imported, in the country.
IOC operates a network of 10,909-km crude oil, petroleum product and gas pipelines with a capacity of 75.55 million tonnes per annum of oil and 10 million standard cubic metres per day of gas.
IOC says on its website it has planned 2,000-km new pipeline projects, worth approximately Rs 2,000 crore, to expand the infrastructure for transportation of crude oil and petroleum products.

These include the 700-km Paradip-Haldia-Budge Budge-Kalyani-Durgapur LPG Pipeline, 295-km Sanganer-Bijwasan Naphtha Pipeline, 270-km branch pipeline from Patna to Motihari and Baitalpur, 120-km Cauvery Basin Refinery to Trichy Pipeline and 400-km Ennore-Trichy-Puducherry LPG Pipeline.