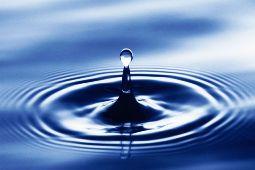 Though the roads and power portfolios have disappointed private equity (PE) investors, other essential public utilities such as water remain an attractive area.

Recently, CLSA Capital Partners, a leading investment group with $2.6 billion under management across Asia, invested $15 million for a 20 per cent stake in New Delhi-based Earth Water Group (EWG), a water and wastewater management company.

CLSA's investment, carried out through its Clean Resources Asia Growth Fund, emphasises PE interest in the water management sector.
Sunil Ghorawat, founder and managing director of EWG, said, "We believe a global PE firm with a dedicated clean resources fund can bring new ideas, as well as technologies, to Indian companies. Indian investors are yet to experience advanced technologies in neglected areas like water management."
TOP DEALS IN WATER MANAGEMENT SPACE*
Buyer
Target
Deal value ($mn)
StanC IL&FS Asia**
Ramky Enviro Engineers
41
GLG Partners Inc
VA Tech Wabag 
20
India Value Fund
UEM India 
20
CLSA Private Equity 
Earth Water Group
15
Matrix India Fund
Chetas Control Systems 
14
*Between 2007 and 2012 YTD *Also includes Tara India Fund III Source: VCCEdge
Experts said India's Rs 60,000-crore (Rs 600-billion) water sector is fragmented, with no large companies and too many smaller players.
This, they added, is a concern for global PE firms.
Last year, India recorded the most deals in water and waste water management -- six deals worth $41 million.
In 2009, five deals worth $54 million were recorded.
So far this year, there have been two major deals worth $40 million.
Since 2007, the water management industry recorded 22 deals worth $181 million, according to data from VCCedge.
In March, International Finance Corporation (IFC) invested $25 million in IDFC Private Equity-backed water management company Doshion.
According to a recent Kotak Institutional Equities report, the annual business potential of the water sector in India stands at $30 billion.
In September 2011, Aditya Birla Capital Advisors, the PE arm of the Aditya Birla Group, invested Rs 40 crore in New Delhi-based wastewater treatment company SMS Paryavaran.
Bharat Banka, managing director and chief executive, Aditya Birla Private Equity, said, "A water management company has its own significance due to factors such as conservation of water, maintaining the quality and managing the efficiency of a scarce resource, the availability of which is declining globally."
The government's initiative to spend a share of the Jawaharlal Nehru National Urban Renewal Mission budget on water supply and sanitation is likely to boost private investment in the sector.
Banka says, "The initiative brings seriousness into affordable and quality potable water across the country and a special focus on the specific needs of water-deficient regions.
"Accordingly, the JNNURM project also has the backing of international organisations like IFC."
"Investment opportunities are likely, as the private sector becomes more involved in what was till now a public good. Water supply to and disposal from residential and commercial segments are expected to grow significantly, even as massive government spending on irrigation continues," stated the Kotak Institutional Equities report.