Will Wockhardt be the next Ranbaxy? This is being asked in the backdrop of the company being under the scrutiny of both the American and British drug regulators.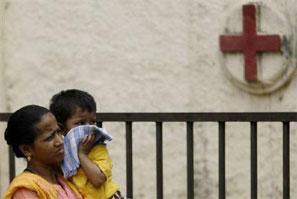 First came an import alert from the US Food & Drugs Administration (FDA) and Britian's Medicines & Healthcare Products Regulatory Agency (MHRA) on its Waluj plant. Last week, MHRA withdrew its earlier GMP (good manufacturing practices) certification for Wockhardt's Chikalthana factory, where the FDA had earlier reported quality concerns. That plant makes metoprolol, a generic version of the heart pill, Toprol-XL, sold by AstraZeneca Plc. It makes for a large chunk of its US revenue.

On Saturday, while reporting MHRA's action on Chikalthana, the company had said: "(We) can, however, continue exporting some critical drugs to the UK, as the MHRA will issue a restricted GMP certificate to the plant to avoid a shortage of medically essential products supplied by Wockhardt."

It said the impact on the existing business will be known once the company receives further communication from the MHRA.

Experts say the withdrawal of GMP certification would impact more on Wockhardt's
reputation than its revenue. The share price has fallen about 10 per cent in the two days after the announcement.
Ranjit Kapadia of Centrum Broking said, "With the latest development, Wockhardt also moves in the same direction of Ranbaxy. Similar to Ranbaxy, Wockhardt faces issues with various plants, one by one."
Experts believe shifting the production to its Shendra unit in Aurangabad would not be easy. Wockhardt said inspection there by MHRA had been done and there were no critical or major observations. "The time for submission of the stability study for each product and submission of report for transfer of site wil be six to nine months," Kapadia added. The Chikalthana plant had generated total sales of about $280 million in financial year 2013.
The Wockhardt scrip had underperformed the market in the past quarter, sliding 44 per cent as against the Sensex's 4.3 per cent rise.
On July 11, the MHRA said it had told Wockhardt to recall all unexpired stock of 16 products being made at Waluj. "The inspection identified deficiencies in good manufacturing practice (GMP) and the GMP certificate for this site has been withdrawn," it had said.