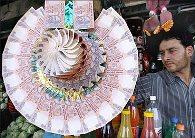 The penetration of financial products remains poor in India. The UK's largest asset manager, Schroder Investment Management, recently bought 25 per cent stake in Axis AMC and sees India as a significant market.
Kenneth Lambden
, its global head of equities, and
Allan Conway,
head of global emerging market equities, explain their thinking and their views on what Indian investors should do. Edited excerpts from an interview with
Chandan Kishore Kant
:
What are your views about Indian equities as the world faces tumultuous times?

Conway: India, for foreigners, has always been a difficult market. It is more trading-orientated, with a larger retail component,which is much more volatile. Also, partly because of that (larger retail), valuation has always been very high.
So, India has always looked relatively expensive. Even today, India is trading at a significant premium to other emerging markets. Contrast that with China, which is at a 10 per cent discount.
What challenges do you see in Indian markets?

The politics has got in a way which has not enabled the lift one would expect. For instance, in infrastructure, where India has never spent as much as it should, there should be a spending of 40-plus per cent of its GDP.

Unless India puts money in infrastructure, how would growth be achieved? In addition, India has got its macro economic concerns - inflation, fiscal (issues) and high interest rates. Unless those are addressed, the economy would not achieve its potential. It's quite a frustrating market and we are currently underweight.
You counted so many negatives. But what still attracted you to India?

1.2 billion Indian people, with fantastic demographics. China has got a prematurely ageing population. India is a classic emerging market, which, with economic liberalisation, has unleashed a prolonged period of rapid economic growth.

There is no reason why India should not see a prolonged period of growing at seven-eight per cent per annum. We would expect in the next five years, even with the issues I mentioned, India will be growing faster than China. And, that premium growth will be sustainable for 10-plus years at least.
It's a typical cycle for an emerging country. It has not quite happened yet for some of the blockages but these are not rocket science to address. When you do get that political will and address those underlying issues, then unleash that potential, we should see that prolonged period of massive growth. That's why India is such an exciting market for us to be involved in, and we are here.
Despite having 1.2 billion people, the penetration of financial products is miserably poor in India...

Conway: That's the opportunity.
Lambden: And, that's why we are here. This is what an emerging market is all about. It's education and economic liberalisation. It is taking longer in India than it should be taking. But the potential is huge.

The process India needs to go through is a well-trodden path; the policy prescription required is well known. It's just been not applied as comprehensively as it should. It is, to a certain extent, but is not being embraced in its entirety, that would unleash the massive economic power.
Should Indian investors be reading deep into what's happening in Europe?


Lambden:
Indian investors should only look at emerging markets. Invest in emerging markets and forget about Europe. You have got a choice; to look at emerging or look at submerging.
Why do you want to look at the submerging countries? It is going to take five to 10 years for the US and Europe to dig out. Indian investors are very domestic focused and it's appropriate to internationalise the emerging and not internationalise the submerging.