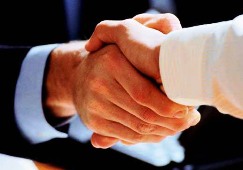 Sun Pharma's acquisition of Taro, the Israeli drug company, after a three-year legal battle, will now be followed by a much longer struggle to see a successful integration of the two businesses, say experts.
While the Sun management is confident of turning around Taro, industry observers say that historically, Indian drug firms have had mixed results in their attempts to integrate their foreign acquisitions with the parent entity.
The write-down of German firm Betapharm's assets by Dr Reddy's and the not-so-impressive performance of Ranbaxy's acquired Romanian subsidiary, Therapia, are often highlighted as instances where acquisition and subsequent integration were not all that smooth.
Sun's earlier acquisition of Caraco Labs in the US is also now seen as a risky deal, as the company is facing serious regulatory scrutiny by the US Food and Drugs Administration.
"There have been challenges in the past. But there has been lot of learning. The global economic recession has made sure that companies are having better plans to make acquisitions better," says Sujay Shetty, head of the pharma practice at  PricewaterhouseCoopers.
Sun has acquired Taro at a very competitive price, which gives it a better chance over the high-cost acquisitions carried out by drug majors such as Dr Reddy's and Ranbaxy in the past.
"Sun has a clear US focus. The price is competitive. It seems all ingredients of a good acquisition are in place. We need to wait and see its execution," adds Shetty.
Experts are also guarded in their views over the performance of Taro. "The company had a bottom line of $44 million (Rs 200 crore) during 2009, a flat growth when compared to the same profit in 2008.
"Since the 2009 profit was mainly due to a foreign exchange gain of $17 million (Rs 76 crore), in the absence of the forex gains, there would have been a 40 per cent drop in profit," says Ranjit Kapadia, vice president, institutional research, HDFC Securities.
"Integration is the key. We need to know how Taro employees in Israel and Canadian manufacturing facilities are going to see Sun. There's already a change in the Taro board," he adds.
The other priority issue before Sun will be to audit Taro accounts for 2008 and 2009. It will also have to find a solution to clear the US Federal Drug Administration probe against Taro's Canadian manufacturing facility. Integration of both companies will be the third task.