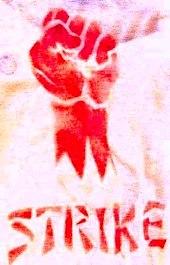 Truckers said on Tuesday 60 lakh (6 million) trucks will go off the road across the country from August 6 in an indefinite strike to press for a relook of the toll policy and lower toll tax.
"We have decided to proceed on indefinite strike from August 6 opposing the present hefty toll charges levied on vehicles, which has become the death knell for the road transport industry," G R Shanmugappa, President, All India Motor Transport Congress, which has 62 lakh truckers as members, told reporters.
Seeking a high-level probe either by the CBI or a parliamentary panel into the toll collection policy, AIMTC alleged that 'arbitrary' revision in toll rates in 2008 has resulted in truckers paying a hefty Rs 5,000 crore (Rs 50 billion) a day as toll tax.
The decision to proceed on an indefinite strike was taken in an emergency meeting of the AIMTC managing committee on July 26, demanding rationalisation of toll charges, implementation of the toll policy of 1997, uniform diesel rates across the country and removal of anti-dumping duty on import of tyres.
Earlier, truckers have gone on strikes in July 2008, January 2009 and July 2009 against their grievances, including irrational toll charges.
AIMTC's Southern unit has already given a strike call from August 2 next week. Shanmugappa alleged that the government, in an arbitrary move, hiked toll charges resulting in huge hardships to truckers.
The rates were increased to up to Rs 5 a km from Rs 1.40 in 1997, he said.
"We demand a high level probe either by CBI or a parliamentary panel as there is no transparency and the government has no records of toll collection from contractors," Shanmugappa said, adding that he will raise the issue with Prime Minister Manmohan Singh and United Progressive Alliance Chairperson Sonia Gandhi.
The toll policy of 1997 provides for a revision in rates once in five years instead of an annual revision at present. Besides, truckers are also demanding revoking private toll collection.
The truckers body is also opposed to the introduction of six categories of vehicles for toll from the earlier four and anti-dumping duty on import of tyres.
"Anti-dumping duty on import of tyres has encouraged the tyre manufactures to increase the prices to the tune of about 30 per cent in the last six months," the AIMTC said. Opposing the recent diesel price hike, it said, "We want that the diesel rate should be uniform across the country and states should lower their taxes on diesel."