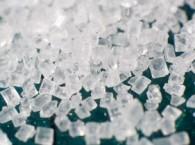 The Supreme Court on Monday expressed its helplessness in passing directions to the government to check the unprecedentent rise in prices of essential goods, including sugar, to bring them within the reach of comman man.
"How can we give direction?," a Bench comprising Chief Justice K G Balakrishnan and Justices Deepak Verma and B S Chauhan said. When the Bench gave liberty to the NGO, which had filed the petition, to withdraw it, counsel D K Garg, appearing for it, said he would prefer that the petition be dismissed so that he could say that the apex court has not done anything on the issue of price rice.
"I will say nothing can be done by the Supreme Court," the counsel said while the Bench dismissed the PIL.
The PIL filed by NGO, Home Makers Front, had alleged the Agriculture Ministry was deliberately stalling the import of raw sugar to promote the interests of sugar barons.
Garg submitted about nine lakh metric tonnes of raw sugar had already been imported and made to rot at Kandla Port, Gujarat. Taking note of the submission on sugar, the Bench said since the sugar was at Kandla Port, the NGO can move the Gujarat High Court.
The Bench said the petitioner can also approach the Allahabad High Court as the petition said Uttar Pradesh and Maharashtra governments had imposed a ban on processing of imported raw sugar on the ground that it would affect the interests of local farmers.