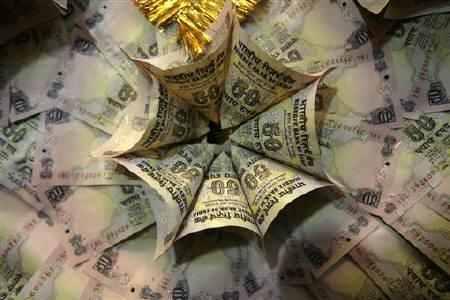 Slowdown in western economies pulled down India exports for the fourth month in a row in August to 9.74 per cent, making the task of achieving $360 billion target in the current fiscal difficult.
Besides, reflecting slowdown in the domestic economy, imports too dipped by 5.08 per cent to $37.95 billion, from $40 billion in August 2011, resulting in a trade deficit of $15.7 billion for the month.
The decline in the country's shipments comes amid India's economic growth slipping to 5.5 per cent in the first quarter of this fiscal and subdued industrial output.
However, the decline in exports in August is lower than that of the previous month, when the exports contracted by 15 per cent.
Commerce Secretary S R Rao had recently said the incentives announced in the foreign trade policy was the reason for the reduced decline. The government had extended 2 per cent interest subsidy to exports in the policy besides other benefits.
In April-August, too, the shipment dipped by about six per cent to $120 billion from $127.5 billion in the same period last year.
During the first five months of the fiscal, imports contracted by 6.2 per cent to $191.1 billion. Trade deficit during the period stood at $71.1 billion.
India's apex exporters body FIEO said given the global scenario, meeting the exports target of $360 billion for this fiscal looks difficult.
"Contraction in global demand and deceleration in manufacturing sector are primary reasons for the decline in exports. However, exports may take off by October," Federation of Indian Export Organisations (FIEO) President M Rafeeque Ahmed said.