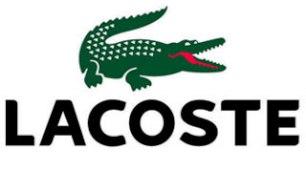 India has proved to be a different market for the French apparel brand, Lacoste.

Ever since the founder and Grand Slam tennis champion René Lacoste decided his erstwhile jersey was too stiff and uncomfortable, the loosely-knit cotton pique shirt with a collar that he introduced in 1933 as an alternative has been a popular casual wear around the world, besides on the court.

These 'petit pique' shirts are now called polo shirts and have become a generic item of clothing, though they still remain Lacoste's bestseller.

But India had a different insight in store for the brand with the prominent crocodile logo, crafted after the founder's on-court nickname.

While it started with polo shirts when it entered in the early nineties, Lacoste is now acting on feedback gathered of late to identify a trend unique to the Indian market.

Formal, woven shirts that contribute less than 10 per cent to the brand's APAC sales, is flying off its shelves in India.

While it launched formal shirts in 2011, they now comprise 18 per cent of its revenue and are expected to bring in 25 per cent next year.

"Customers started to come in and ask us to offer a variety of shirts, as they liked our collections.

"But Indian men want more of formal shirts as they can wear these in the boardroom too," says Rajesh Jain, CEO of Lacoste India.

On realising the traction of formal shirts designed by it, the brand ramped up its offerings.

To maintain the functionality of its woven shirts, Lacoste reduced the size of the crocodile logo so it did not mar the formal look.

While polos start from Rs 2,950 (special editions can cost Rs 8,000), the shirts retail at Rs 3,100 onwards. Lacoste gets 60-70 per cent of sales from polo t-shirts, 18 per cent from formal shirts and the rest from sale of womenswear, winterwear and kidswear.

It is mulling the launch of semi-formal blazers based on a similar insight.

"Internationally the segmentation of clothing choices is very high, but in India,
the demarcation is not very clear between casual wear and office wear.
"Thus, playing on the brand value, Lacoste has seen its revenue increase from semi-formal and formal shirts," says Prashant Agarwal, joint managing director at Wazir Advisors, a retail consultancy firm.
The company has also launched trousers, but at present it is a small part of the brand's revenue.
"So far, our trousers collection is very limited but we plan to increase it in the near future.
"We do keep a track of customer feedback as it is important for us to retain our customer base," Jain says.
Apart from regular merchandise, Lacoste is expected to continue with its edition of kurtas -- slim-fit kurtas with a golden crocodile print -- this Diwali, based on customer feedback from last year.
The brand has been cautious with its expansion so far, with just 41 points of sale all over the country, located on high streets and in premium malls.
"We have always been conscious about our location. We make sure to open our shops only in premium locations.
"Now, in the present economic scenario, many premium malls that had resisted earlier, have given in and reduced rentals by around 10-15 per cent," says Jain.
Competing with Tommy Hilfiger, the company had reached out to the youth in 2011 with Lacoste LIVE, a sub-brand that is priced 5 per cent lower than Lacoste.
Arvind Singhal, chairman of Technopak Advisors says Lacoste's polos are still considered the benchmark and that other brands such as Paul & Shark, Zara and Nautica also give the brand some competitition.
What started off as a brand for white, knitted shirts, not only branched into colourful polos, but also other apparel and accessories such as bags, shoes and watches.
In 1992, it signed a licensing deal in India and has since introduced its accessories too.
LACOSTE'S FORMAL OUTING
• Formal, woven shirts comprise 18% of India revenue
• Indians like their casual wear to double as formal clothing
• The crocodile logo reduced in size
• Semi-formal blazers and trousers are next