The Indian business process outsourcing (BPO) industry gave a thumbs-down to the US Call Centre and Consumer Protection Bill, terming it another "protectionist" measure by the country.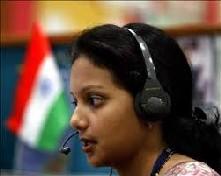 The Bill, tabled in the US House of Representatives yesterday, seeks to make companies that move call centre jobs abroad ineligible for all federal grants for the next five years. Introduced by Representatives Tim Bishop and David McKinley, it also aims to put stringent mandates on the operations of call centres.

"It is indeed disappointing to see US adopting protectionist measures like these that restrict free trade and establish discriminatory trade practices. US lawmakers seem to have developed the practice of unfairly taxing companies working overseas, to pay for domestic issues," Indian software industry body Nasscom said in a statement.

According to Nasscom, while India will raise objections to the passing of this Bill, it will see similar response from Latin America, Ireland, Philippines and Canada.

Indian BPO firms believe the Bill is a "political rhetoric" before the run-up to the presidential elections in 2012, and is unlikely to be made into legislation.

"It is against free-trade. What is more worrying than the Bill, is the trend. We have seen attempts to present such bills in the past. We are likely to see more such populist bills since 2012 is an election year in the US," said Ganesh Natarajan, MD,
Zensar Technologies.
He said if the Bill was passed, it would impact Philippines and other sourcing destinations more than India, as Indian firms have moved to transaction-oriented processes from pure voice-based call centre jobs".
In the recent years, Indian BPO services providers have moved away from engaging in voice-based work. Locations such as Philippines and Latin America have emerged as the new destinations for voice-based call centre work, with Indian providers moving on to high-end services.
According to Nasscom estimates, the BPO export segment is anticipated to grow 14 per cent to reach $14.1 billion in FY 2011. Of this the voice-based services, which is the target of the Bill, is expected to be $6-$7 billion.
Raman Roy, regarded as the pioneer of India's BPO industry and Chairman of Quatrro BPO said, "Operating on a global sourcing model builds efficiencies, the benefits of which get passed to the common citizen. Laws such as these will increase the cost of service. Moreover, on the one hand, the US wants opening of the Indian retail sector, life insurance sector and on the other a section of it talks about such Bills."
The Bill will also penalise US call centres with a penalty of $10,000 per day, for failing to report relocation to an offshore location, within 60 days to the US Department of Labor.
"Most of the BPOs do not take any federal loans or aid. So I don't think this would create an impact on the industry," said S Nagarajan, Founder and Chief People Officer 24/7 Customer.