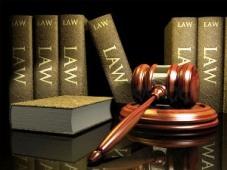 Union minister for law and justice M Veerappa Moily said India was committed to opening its legal sector to foreign law companies as agreed under the World Trade Organization negotiations, but would tread cautiously on this decision. At the same time, the country would not do anything that undermined the autonomy of the Bar Council of India, he added.
Interacting with the Indian media in London, Moily said since the issue was under consideration in the Bombay High Court and the bar council had some reservations on opening the sector to foreign companies, the matter needed to be dealt with caution. He hinted at reciprocity issues involved, where countries like the UK also needed to offer a similar privilege to Indian lawyers who wish to practise here.
"(It is in) active consideration of the government of India. But we will not overreach and will take the Bar Council along," Moily said.
Moily was here as a state guest for the inauguration of the country's new Supreme Court, which from October 1, will be the final court of appeals, replacing the House of Lords for performing this function.
The opening of the legal sector has been a contentious issue and Indian lawyers have  resisted this move, as they feared they would lose to well-bankrolled foreign firms.
Leading law practitioners in India also face the disadvantage of not being able to treat their vocation as a business, whereby they cannot advertise their practice like other regular businesses, nor can they seek clients like other business consulting firms.
Moily said several steps had been taken to hasten judicial reforms in India. His ministry plans to set up 5,000 Gram Nyayalayas (village courts), the first of which was opened today (on the occasion of Gandhi Jayanti).
By March 2010, the country would have 200 village courts that would deal with pending cases in rural areas, Moily said.
The government would also set up 'high value commercial courts' to deal with litigation involving large sums of money, he said, adding this move would improve investor confidence in India.
He also said the government would actively work towards reducing the number of cases the government files. "The government should not be the biggest litigant," he said. In the next three to four years, the average pendency of cases would be brought down to one year, he said.