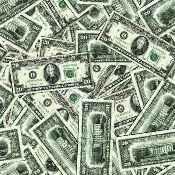 India on Tuesday announced a $5 million contribution to a joint initiative with a US agency to identify and invest in innovation by civil society, and bring them to scale.
"Today, I am happy to announce the DST contribution of $5 million through the Technology Development Board to USAID Millennium Alliance," Science and Technology Minister Vilasrao Deshmukh said after an interaction with US Secretary of State Hillary Clinton.
The Alliance is a USAID initiative with FICCI for identification and investment in innovation by Indian civil society and academia which is expected to provide solutions to various developmental challenges.
"Under this platform, we expected to leverage creativity of both Nations and ability of US to maximize quality and Indian strength in optimising resources," Deshmukh said.
USAID and FICCI have contributed $7.5 million each to the initiative and will raise up to $50 million within the next 12 months to fund the project.
"This Millennium Alliance is a newer expression of our mutual commitment to engage in gainful partnerships," Deshmukh said.
"This Public-Private-Partnership will help fund development solutions that deliver sustainable results that can be shared across the world," Clinton said.