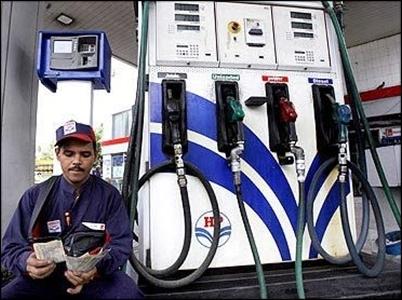 India plans to further cut imports from Iran by 13 per cent next fiscal even though easing of US and western sanctions has made buying crude oil from the Persian Gulf nation easier.
"We are targeting 9.5 million tonnes from Iran 2014-15," said R K Singh, Joint Secretary in the Ministry of Petroleum and Natural Gas.
India is targeting 11 million tonnes of crude oil import this fiscal despite buying only 5.82 million tonnes of crude oil from the Islamic nation during the first eight months of current fiscal.
"We should be able to do close to 11 million tonnes," he said. India, which has been since last year cutting imports from Iran after US and European nations' sanctions made shipments and payments difficult, imported 13.14 million tonnes of crude oil from Iran in 2012-13, down from 18.11 million tonnes in the previous year.
In November last year, the US and other western powers agreed to ease sanctions against Iran that would lift ban on insuring tankers carrying Iranian crude as well as open payment channels.
Officials said Mangalore Refinery and Petrochemicals Ltd will import 4 million tons of crude from Iran this fiscal while Indian Oil Corp (IOC) has contracted 1.2 million tonnes. Private sector Essar Oil is likely to import 4 million tonnes.
In 2010-11, India had imported 18.50 million tonnes of crude oil from the Persian Gulf state. India, which currently importing crude from over 30 countries, has not publicly said it was aiming to cut back oil imports from Iran but has unofficially asked its top importers to prune shipments from Tehran.
Iran, which was India's second biggest supplier of crude oil after Saudi Arabia in 2010-11, slipped four places to become its seventh-largest crude oil supplier in 2012-13. India had in 2011-12 relegated Iran to third spot with 18.1 million tonnes of imports. These were behind 32.5 million tonnes from Saudi Arabia and 24.1 million tonnes from Iraq.
Iran had in 2009-10 supplied 21.2 million tonnes which came down to 18.5 million tonnes in 2010-11 and to 18.1 million tonnes in the year after.