India should be able to achieve an ambitious growth rate of over 7 per cent in 2014-15 and headwinds like elevated inflation and oil and gold prices are becoming 'tailwinds', Citigroup said today after hosting an investor roadshow of Finance Minister P Chidambaram in the US.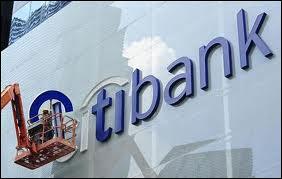 "The groundwork has been done (and) next blocks are in place. It's not going to be easy, but we think economy should get back on track and markets would likely follow," Citi Research said in a report after Chidambaram's address to institutional investors in Boston in the US last night.
"The direct communication with institutional investors builds on ongoing government reforms and follows similar meetings in Hong Kong in January. Strong attendance (almost 100 investors) highlights investor interest in India policy issues," the report said about the roadshow.
India is aiming for a material acceleration in growth, with targets of 6.1-6.7 per cent in the current fiscal 2013-14, over 7 per cent in FY 2015 and then more than 8 per cent in FY 2016, Citi said.
"These are ambitious, well above market expectations, and require significant amount of reform and policy support. While the groundwork has been laid over the past seven months, there appears clear intent on accelerating ahead. India has been there before, and could well get there again," it added.
Observing that some headwinds are becoming tailwinds for India, Citi said: "Some of India's major headwinds- high inflation, high oil & gold prices are seeing significant swings to the positive.
"While largely driven by market moves, policy efforts (fuel price reforms, hikes in gold import duty) have also played their part. These swings should ease the fiscal and forex pressures and provide leeway for further monetary easing, especially in the backdrop of benign core inflation," the report said.
Citi report said that Chidambaram promised to investors a lot more steps going ahead -- regulator for road/coal, resolution of coal supply issues (in next few weeks), and likelihood of another round of power tariff hikes.
"There's a longer list, but more importantly, there's commitment on delivery, and confidence that upcoming elections are not a hitch," it said.
"The FM's words and his visits abroad underscore the importance of foreign investors to India. The government's recent actions reaffirm this abolishment of FII sub-limits in corporate and government bonds, lower withholding tax for long-term infra bonds, simpler KYC norms & fast track registrations," the report said.
Citi Research said that the government has been in high gear, which was reflected in economic and market pickup.