Commerce and Industry Minister Anand Sharma has said India will not "rush to" the World Trade Organization (WTO) over the "regressive" steps taken by the US recently, which include an increase in the visa fee and a special levy on foreign manufacturers.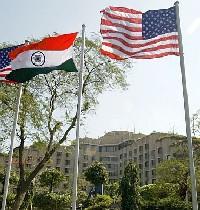 "We have taken it up very strongly and we hope that they will take a serious note of our concerns, which are genuine, because this is a mutually rewarding partnership … There is a mechanism to solve issues like these, one does not straight away rush to WTO. There is always a process to be followed and we will proceed slowly," Commerce and Industry Minister Anand Sharma said.

Sharma also said he would be raising the issue with US Trade Representative Ron Kirk during their upcoming meeting, which is slated to be held on the margins of the World Economic Forum (WEF) in Davos Klosters, Switzerland, from January 26-30.

"I have already written to Ambassador Kirk, and I hope they have registered our concerns and I think in the interest of further taking forward our strategic partnership, those who have taken such initiatives in the US Congress are adequately informed because such measures are regressive and will prove to be counterproductive in our relations," highlighted Sharma.

Referring to a study done by the government, Sharma pointed out that for every single job which gets outsourced to the US, two higher value jobs are created by the concerned companies within the US.

While 2.8 million jobs got outsourced to the US so far, over 5.5 million were created in that country.

"These are highly skilled jobs and Indian corporate entities had been responsible for creating more jobs in the US in the recent years, particularly, after the economic crisis, which is being acknowledged by US also," he said.

The US had been resorting to several protectionist measures in the backdrop of the global economic downturn to protect its domestic industry and increasing exports from the country which, in turn, would generate employment.

On January 3, it had recently signed into law the James Zadroga 9/11 Health and Compensation Act, which provides compensation for treatment of victims of the 9/11 terror attacks. The legislation will be effective from July.

The reason why India is peeved with this is because the $4.2-billion bill would be funded by levying a 2 per cent tax on those foreign manufacturers, such as India and China, selling to the US government that are not party to the WTO government procurement agreement (GPA), which stipulates procurement of goods and services by authorised government agencies to prevent fraud, corruption and domestic protectionism.

This jolt to the Indian firms operating in the US comes shortly after the US government decided to extend the hike in the visa fees for H1-B and L1 categories from four years to five years.