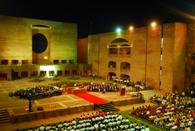 The recent phone hacking scandal in UK and last year senior politician phone tapping scandal in India has raised one major question: how important is privacy?
Raising this question is a study, entitled 'Considering Privacy as a Public Good and its Policy Ramifications for Business Organisations', conducted by Dheeraj Sharma (co-author: Shaheen Borna), associate professor of marketing and international business, at Indian Institute of Management, Ahmedabad (IIM-A).
The study emphasises the need to reinforce privacy claims in policy making and thus recognising both the individual and shared value of privacy. Specifically, the study examines the societal value of privacy and explicates strengths and weaknesses of considering privacy as public good.


"In other words, privacy has both societal and individual value but social interests and privacy values can sometimes be antithetical and can allow individuals to manipulate the world around them," study states.


Sharma's study promulgates that the divergent views on privacy have existed since its origin in Aristotle's work 'Politics and Ethics' resulting in formation of two major perspectives on privacy over the years.


The reductionist's view contends privacy concerns or rights are reducible to claims such as right to property, liberty, or over one's person and therefore are superfluous. Contrarily, coherentists believe that there is something fundamental, coherent, and distinctive about privacy and that is integral to human.
The study brings up the aforementioned contradiction in two recent global events, namely, phone hacking scandal in UK and Indian phone tapping scandal in India.

On one hand, the phone hacking scandal has resulted in arrests, resignations, calls for resignations, and may eventually result in fall of UK government.

Contrarily, last year spokespersons of many major parties including BJP and SP alleged phone tapping of senior politician under the garb of national security did not receive a lukewarm response from the administration.


"Early this year, privacy plea from Ratan Tata, in Niira Radia phone tapping scandal did not receive a fitting response from the administration, perhaps because the Indian administration views privacy from a reductionists perspective. This is particularly interesting given that both UK and India have no recognised right or act to protect privacy. Yet, outcomes and actions by the government on intrusion of privacy across the two countries remain incomparable perhaps due to divergent perspective adopted by each countries administration," says Sharma.


Talking about his study, Sharma says, "The contrasting responses may be partly because the concept of privacy remains ill defined and its abuse continues to be rampant." As remedial measures, the study suggests framing policy regarding privacy based on three categories, namely 'Data Surveillance', 'Physical Surveillance' and 'Psychological Surveillance'.


"Data surveillance is about collection of stream of information about individual into numerous files such as insurance records, bank records, birth and marriage records, passport records, and Census Bureau records, among others. Physical surveillance is collection of information regarding the location and activities of an individual. On the other hand, psychological surveillance is an extract information from an individual that he/she does not want to reveal or does not know he is revealing or is led to reveal without a mature awareness," Sharma adds.