India is keen to forge partnerships with ASEAN countries for the exchange of technology to enhance farm productivity and address the impact of climate change on agriculture.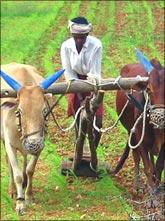 Agriculture Minister Sharad Pawar will travel to Indonesia's capital, Jakarta, on October 8 to attend a meeting of ASEAN agri ministers in this regard, official sources said.

This would be the first-ever joint meeting of the agriculture ministers of South-East Asian countries and is aimed at fostering cooperation in the vital sector.

"India would work on setting up some sort of mechanism for establishing regular contacts between countries of South-East Asia for exchange of technology to enhance farm production and also address the impact of climate change on agriculture,"
the sources said.
Indian Council of Agriculture Research (ICAR) Director General S Ayyappan will accompany Pawar to the important meet, the sources said.
At present, India does not have any major engagement in the field of agriculture and horticulture with the ASEAN countries, which are emerging as a powerful trade grouping.
The Association of South-East Asian Nations (ASEAN) comprises Brunei, Cambodia, Indonesia, Laos, Malaysia, Myanmar, the Philippines, Singapore, Thailand and Vietnam. India became a sectoral dialogue partner of ASEAN in 1992.
Mutual interest led ASEAN to invite India to become its full dialogue partner during the fifth ASEAN Summit in Bangkok in 1995.
India also became a member of the ASEAN Regional Forum (ARF) in 1996. In August, 2009, India signed a Free Trade Agreement (FTA) with ASEAN members in Thailand.