Indian companies signed as many as 655 private equity deals totalling $10.68 billion in 2013, registering an increase of over 12 per cent in value terms over the last year, says a report.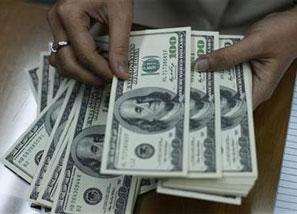 According to data compiled by deal tracking research firm VCCEdge, Private Equity (PE) investments increased 12 per cent to $10.68 billion in 2013 from $9.5 billion in 2012.
In terms of the number of deals, there has been a decline of 13 per cent as there were 655 private equity transactions in 2013 as compared to 751 in 2012.
Commenting on the findings, VCCEdge CEO Sharad P V said, "Private equity firms have become more discerning and selective in the year went by, and they were not in a rush to invest in India. But quality companies have attracted larger funding."
The average deal value in 2013 increased 31 per cent to $21 million from $16 million in 2012 and big-ticket deals (deals which are over $100 million) constituted 56 per cent of the total deal value in 2013.
He further said that "valuations were getting realistic which was a positive for PE firms in 2013."
In 2013, there were 20 PE deals worth $6 billion as against 18 deals worth $3.4 billion in 2012, which shows PE firms are ready to invest bigger amounts in Indian companies.
The report said the median deal amount increased 25 per cent from $4 million to $5 million between 2012 and 2013.
Moreover, private equity investors liquidated investments to the tune of $3.6 billion across 158 deals during the calendar year, the report added.
A sector-wise analysis shows that the top five sectors in terms of deal value are financials which attracted deals worth USD 2,771 million, followed by consumer discretionary ($1,812 million), information technology ($1,642 million), health care ($1,264 million) and telecommunication services ($1,264 million).
In terms of the number of deals, information technology attracted 210 deals, followed by consumer discretionary (152), financials (99), health care (73) and industrials (60).
The top private equity deal in calender year 2013 was the $1,263 million Bharti Airtel Qatar Foundation deal, followed by Alliance Tire-KKR India ($469.8 million) and
GlobalLogic Inc-Apax Partners ($420 million) in the second and third place respectively.
Other major PE transactions of 2013 include Hexaware Technologies-baring Private deal worth $389.44 million, Flipkart-Accel India ($360 million) and RMZ Infotech and the Qatar Investments deal ($300 million).