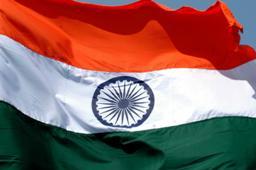 India has decided to ignore the US call to freeze its economic relationship with Iran, citing strategic national interest, even as the government is working towards a multi-layered strategy that involves reducing its exposure to Iranian crude, looking at intermediaries with third-country banks, as in Russia, and putting into place a rupee-rial barter trade mechanism allowing India to directly trade with Teheran.

As the Turkish bank, Turkiye Halk Bankasi, told Indian oil refiners on Tuesday it would no longer be able to act as an intermediary for their purchases of Iranian crude, India was already putting in place a containment strategy that would not offend the Americans but simultaneously assuage the Iranians about their continuing importance in India's view of the world.

The crisis is not upon India immediately, as the US sanctions give a six-month breathing space for countries to act.

Second, the US anti-Iran legislation is framed so as to allow a US presidential waiver to countries if they show they have succeeded in reducing their exposure to trading with Iran.

In fact, private oil companies like Reliance and Essar have already done so, leaving PSUs like Mangalore Refinery & Petrochemicals Ltd, HPCL and Indian Oil now scrambling for cover.

With a multi-ministerial delegation headed for Iran on January 16, a rupee-rial counter-trade mechanism is expected to form the backbone of India's medium-to-long-term oil strategy with Iran.

Despite a burgeoning romance with Saudi Arabia, in which the Saudis offered Prime Minister Manmohan Singh during his 2010 visit larger amounts of crude, Indian refineries have continued to source a significant 12 per cent of their oil requirements from Iran, amounting to $1 billion annually.

Saudi Arabia remains India's largest source of crude, totalling 30 per cent of requirements.

But as the US attempts to force Iran to downsize its nuclear programme, it has opened the gates for a new great game in energy security.

China, Korea and Japan have already announced that they will soon initiate their own counter-strategies
by trading in their respective currencies, the yuan, the won and the yen.
The problem with India's barter system is that the Iranians may not want to buy too much from India, perhaps some tea, gems and jewellery.
If companies like L&T hope to sell construction equipment, oil rigs, etc, thereby helping use up the bank of rupees that Iran accumulates for the oil it sells to India, it will run the risk of not being able to do business with the US and Europe.
That is why a combination of strategies is being contemplated: MRPL, which has the largest exposure to Iran (about 142,000 barrels a day), is already reducing its purchases from Iran. And if HPCL (about 65,000 barrels a day) and Indian Oil (about 50,000 barrels a day) also do the same, they could qualify for a possible US waiver.
Meanwhile, India is in ongoing talks with Russia for third-party banking, with none other than the PM having requested his counterpart during his visit to Moscow in December, to allow the RBI to deal with the Central Bank of Iran through Russia's Vnesheconombank.
Meanwhile, India has re-opened channels with the top Iranian leadership, despite the recent tension with Teheran over our negative vote at the International Atomic Energy Agency.
None other than Ali Akbar Velayati, an enormously seasoned Iranian diplomat, former foreign minister, as well as the current adviser to Iranian supreme leader Ali Khamenei, visited India late last month.
Velayati was in Delhi and Aligarh to participate in a function of Aligarh Muslim University.
In Delhi, he met Vice-President Hamid Ansari, an erudite former diplomat and ambassador to Iran, as well as other senior officials.
The Indian side is believed to have told Velayati that the anti-Iran vote at the IAEA should be seen as a one-off event, and confirmed India-Iran's civilisational ties and inheritance.
As for the Americans, officials say India will largely ignore US unhappiness on this score, pointing out that if both countries are growing allies and partners, the US must also understand India's concerns.