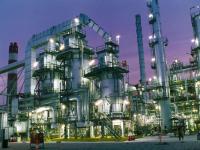 State-owned Hindustan Petroleum Corporation is likely to acquire a oil and gas block in Africa through its subsidiary, Prize Petroleum.
The company is in talks with a local player for a discovered asset so that it can have a ready cash flow in one or two years.
HPCL's move is part of the overall attempt by oil marketing companies to venture into more lucrative oil and gas producing business.
Acquisition of discovered fields helps in reducing risks with the business to some extent.
"We have decided to spread our investments into conventional and non-conventional segments. We are also looking at partnering with successful operators in oil and gas; coal-bed methane and shale gas overseas," said a senior HPCL official.
HPCL ventured into the upstream sector without much experience. It created a very high risk portfolio without knowing much about the business.
Prize Petroleum was set up in 1998 as a joint venture but did not meet with much success.
"Though we have 20 blocks in India, we have mostly encountered dry wells in the Kerala-Konkan basin, Rajasthan (two blocks), Mumbai High (two blocks) and the Assam block, which is now being relinquished by both Oil India and HPCL," the official added.
HPCL has decided to change its exploration and production (strategy and look at its peers - Indian Oil Corporation and Bharat Petroleum Corporation - who, despite being late entrants in this sector, are performing well.
"There have been many setbacks for HPCL but now we have decided to go systematically about our E&P business. We have been scanning opportunities either in exploration or discovered or pre-drilling stage overseas," said a senior HPCL official.
In the case of IOC, for instance, it has a domestic portfolio which includes 11 oil and gas blocks and two coal-bed
methane blocks.
IOC's overseas portfolio includes 11 blocks spanning Libya, Iran, Gabon, Nigeria, Timor-Leste, Yemen and Venezuela.
To boost E&P activities, the state-run marketer has incorporated Ind-OIL Overseas - a special purpose vehicle for acquisition of overseas E&P assets - in consortium with Oil India Ltd.
IndianOil is also associated with two successful discoveries in oil exploration blocks, one each in India and Iran. Commercial appraisal of these blocks is underway.
BPCL, on the other hand, through its E&P subsidiary Bharat Petro Resources holds participating interests in 26 exploration blocks; in a consortium with other companies.
Of these, nine blocks are in India, two each in Australia and the UK, one each in Mozambique and East Timor and 10 in Brazil.
During the financial year 2010-11, BPCL announced five oil and gas discoveries in Mozambique, Brazil and Indonesia, from exploration blocks where BPRL had participating interest.
It is looking at Maharashtra and Karnataka to set up a land-based liquefied natural gas terminal. The terminal will have a capacity of 5-6 million tonnes, said a BPCL executive.
HPCL, through HP E&P, forayed into the upstream sector to have an access to equity oil to ensure energy security.
HPCL, in consortium with other E&P partner companies, currently has 19 blocks in India, one block in Australia and two blocks in Egypt.
In May, HPCL made Prize Petroleum its wholly-owned subsidiary by buying shares of financial institutions ICICI Bank, ICICI Venture and HDFC in Prize Petroleum.
HPCL held 50 per cent stake in Prize Petroleum. It is now strengthening the organisation by recruiting senior level executives.