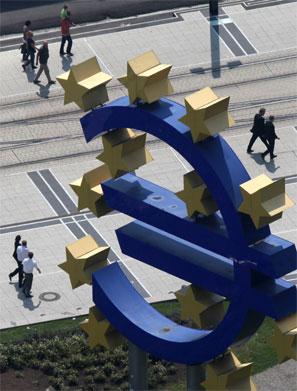 German President Joachim Guack on Wednesday held talks with the top leadership including Prime Minister Manmohan Singh in New Delhi on the first day of his State visit which was highlighted by inking of two pacts under which Germany will provide loans worth euro 900 million to India.
This includes 5.45 million Euros for consultancy projects of the German Environment Ministry.
The pacts were signed by Finance Minister P Chidambaram and German Development Minister Gerd Müller, who is accompanying Gauck during his six-day visit.
"Together with Indian Finance Minister Chidambaram, Minister Müller signed two agreements totalling almost euro 900 million (including 5.45 million euros for consultancy projects of the German Environment Ministry). Almost all of this funding is being provided in the form of loans," the German Embassy said.
The Indo-German agreements that were signed also include a commitment for 250 million euros to support the feeding of power from renewable sources into India's grid, the Embassy said.
At the second Indo-German intergovernmental consultations held in Berlin in April 2013, the German side had promised a total of one billion euros in support of this flagship project referred to as "Green Energy Corridors".
Apart from his meeting with the Prime Minister, Gauck's engagements included a ceremonial welcome at Rashtrapati Bhavan and other official meetings. The German President arrived here yesterday and will also be travelling to Karnataka on Friday.
The President is accompanied by a high-ranking delegation comprising, among others, representatives of the German cabinet, Parliament and business.