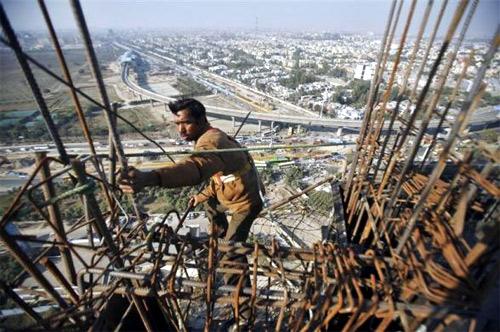 The Prime Minister's Project Monitoring Group (PMG) chairman Anil Swarup said 40 per cent of the 419 stalled large investment projects in his hand were struck due to environmental clearances.
The project monitoring group was set up by the central government for faster clearance of projects worth more than Rs 1,000 crore (Rs 10 billion). The group coordinates with ministries and other agencies to get clearances for projects.
"We had begun with 60 projects in June 2013 and now there are 419 projects worth Rs 20,00,000 crore. Of this, 137 projects have been cleared," Anil Swarup, additional secretary and chairman, project monitoring group, in an interactive session at CII here.
"About 40 per cent of all these projects were struck due to environmental clearances," he noted.
"Environmental concern is a genuine concern. But that does not mean we can afford to sit on the files. Whether it is yes or no decisions has to be taken fast. Our job is to ensure that there is no such delay," Swarup said.
Incidentally, there were speculations that Jayanthi Natarajan had to quit last month under pressure as Environment Minister because she had held up environmental clearances to some projects. However, Natarajan rubbished those reports saying she quit on her own to for party work. Oil Minister M Veerappa Moily is holding additional charge of the Environment Ministry.
West Bengal government has decided to set up its own project monitoring group, to sort out infrastructure projects below Rs 1,000 crore.
"I met chief secretary to discuss some of the projects in Bengal. West Bengal government too now has decided to set up its own project monitoring group. Eight states has already shown interest for the same and West Bengal will be the ninth state to set up such group," Swarup said.
Andhra Pradesh, Maharastra, Gujarat, Chhatishgarh, Rajasthan, Bihar, Jharkhand and Madhya Pradesh have already shown interest to set up such groups.
"We have agreed to provide the States technical assistance to set up mechanism for clearing stuck projects," he added.